GREETING CARDS - AVAILABLE TO ORDER FOR RETAIL SHOPS AND OUTLETS.
Smaller quantities are available to 'browse' in the studio.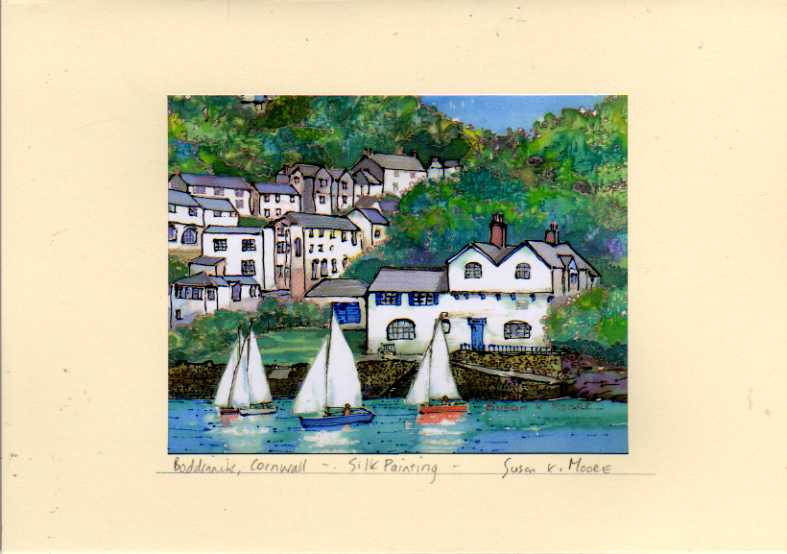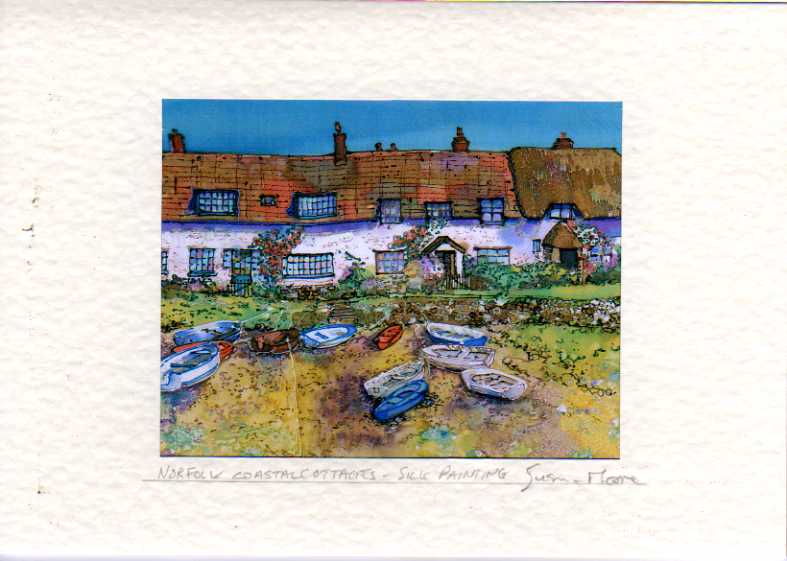 1. Polruan with 3 sailing boats. (Silk Painting). 2. Norfolk. (Silk Painting)
GREETING CARDS.
In the studio there is a wider selection of prints - plus -
'One Off' original watercolour and silk painting cards.
Card size approx 14.5 cm x 21cm. (Inset 9.5cm x 12cm.) All cards are hand signed.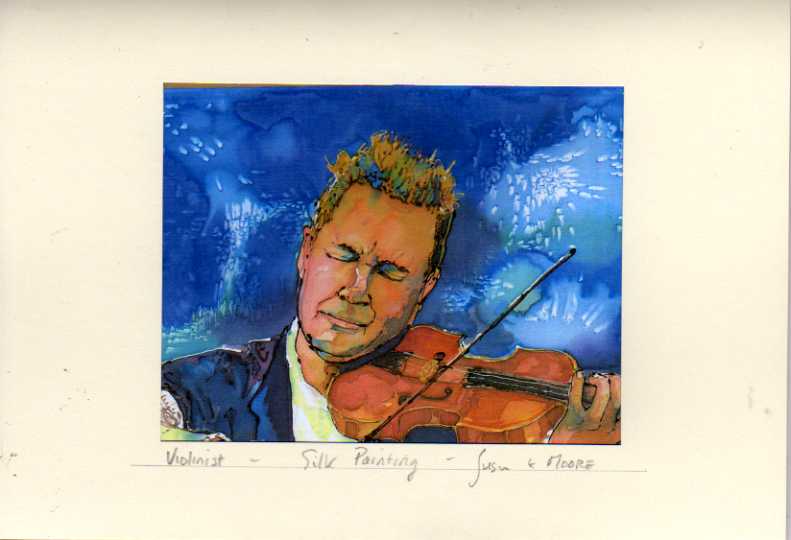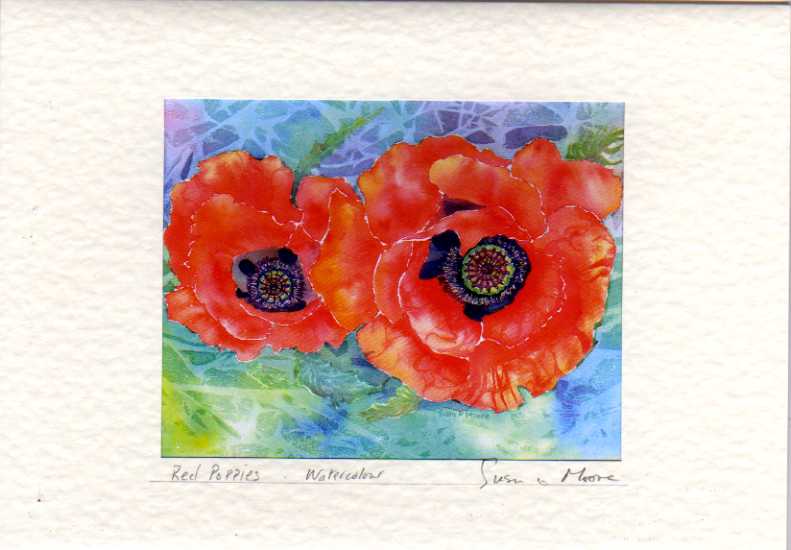 3. (above) Violinist (Silk Painting)
5. (below) Paula's Peonies (Water Colour)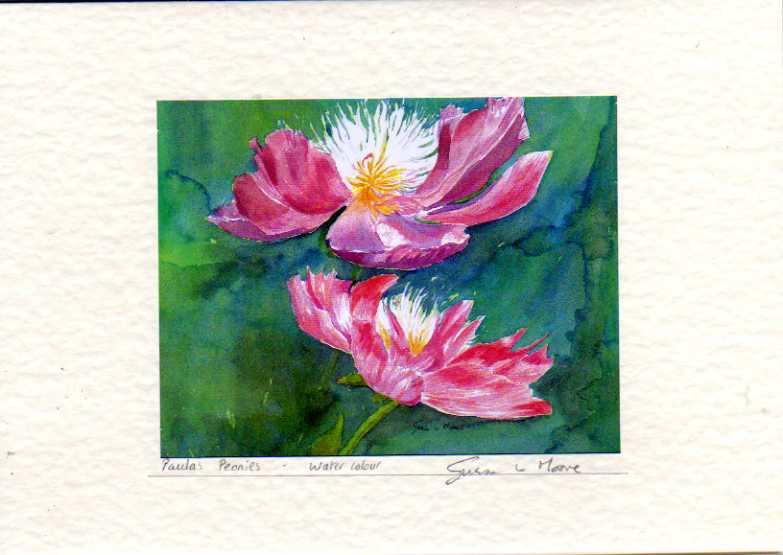 4. (above) Red Poppies (Watercolour)
6. (below) Big Brass (Silk Painting)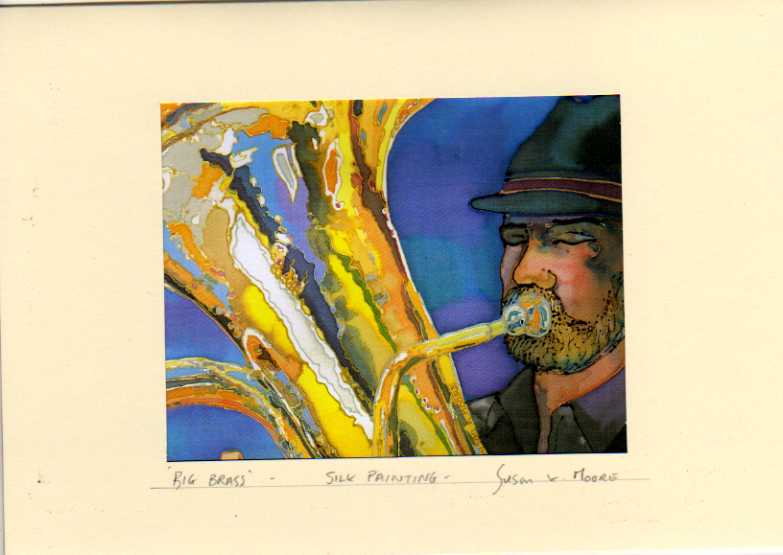 7. Below: Violinist (Watercolour)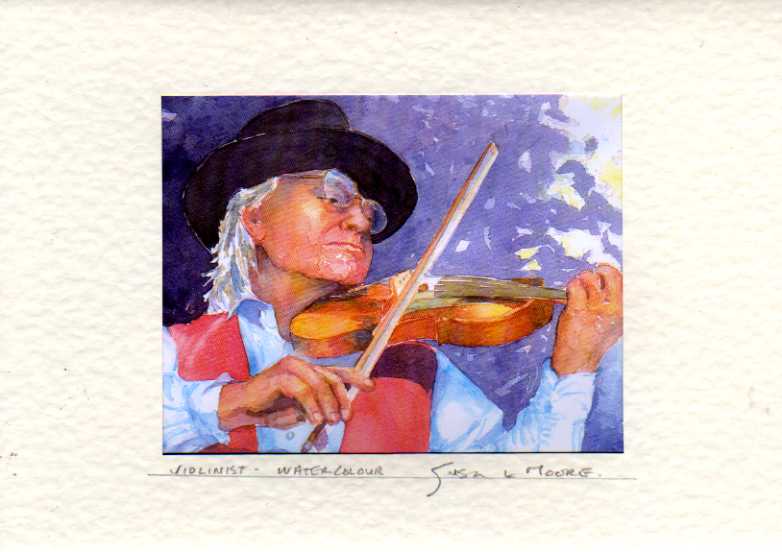 8. Below: Fishing Boat (Silk Painting)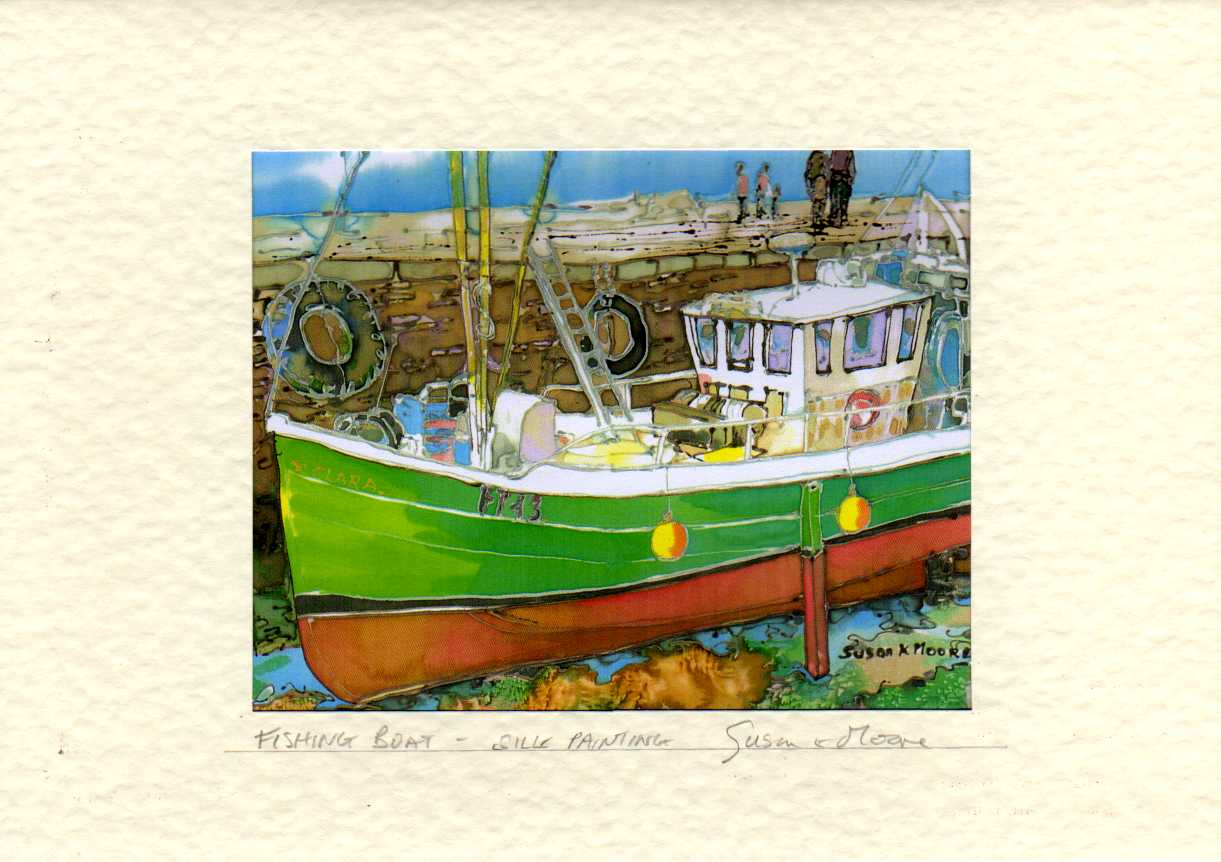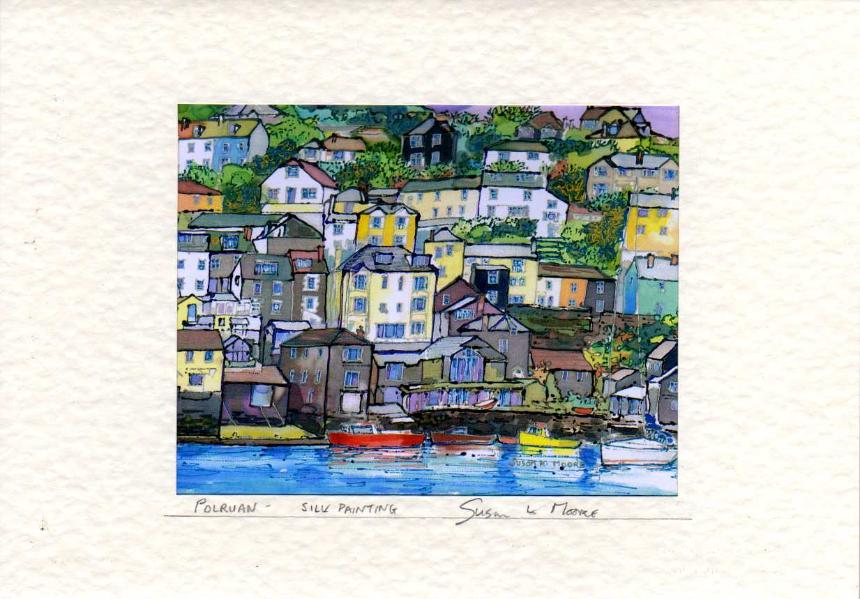 10. (above) Polruan (Silk Painting) 9. (below) Venice (Silk painting)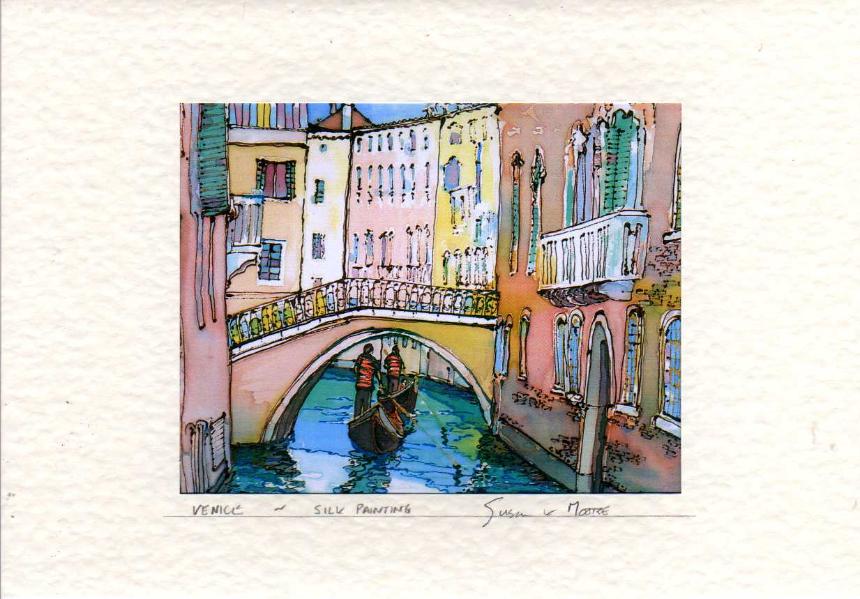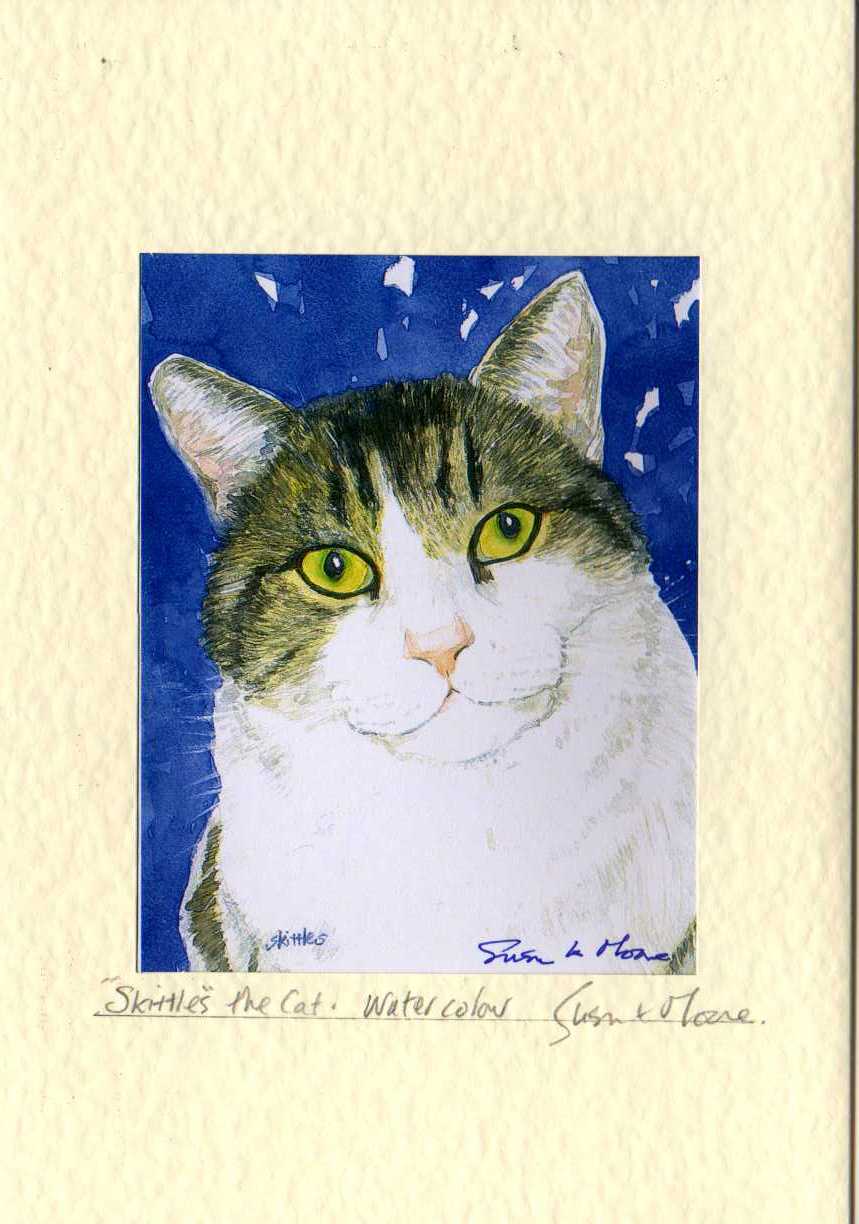 11. ELVIS the donkey. (Pencil & acrylic)
13, (below) Maltese Fisherman (Watercolour)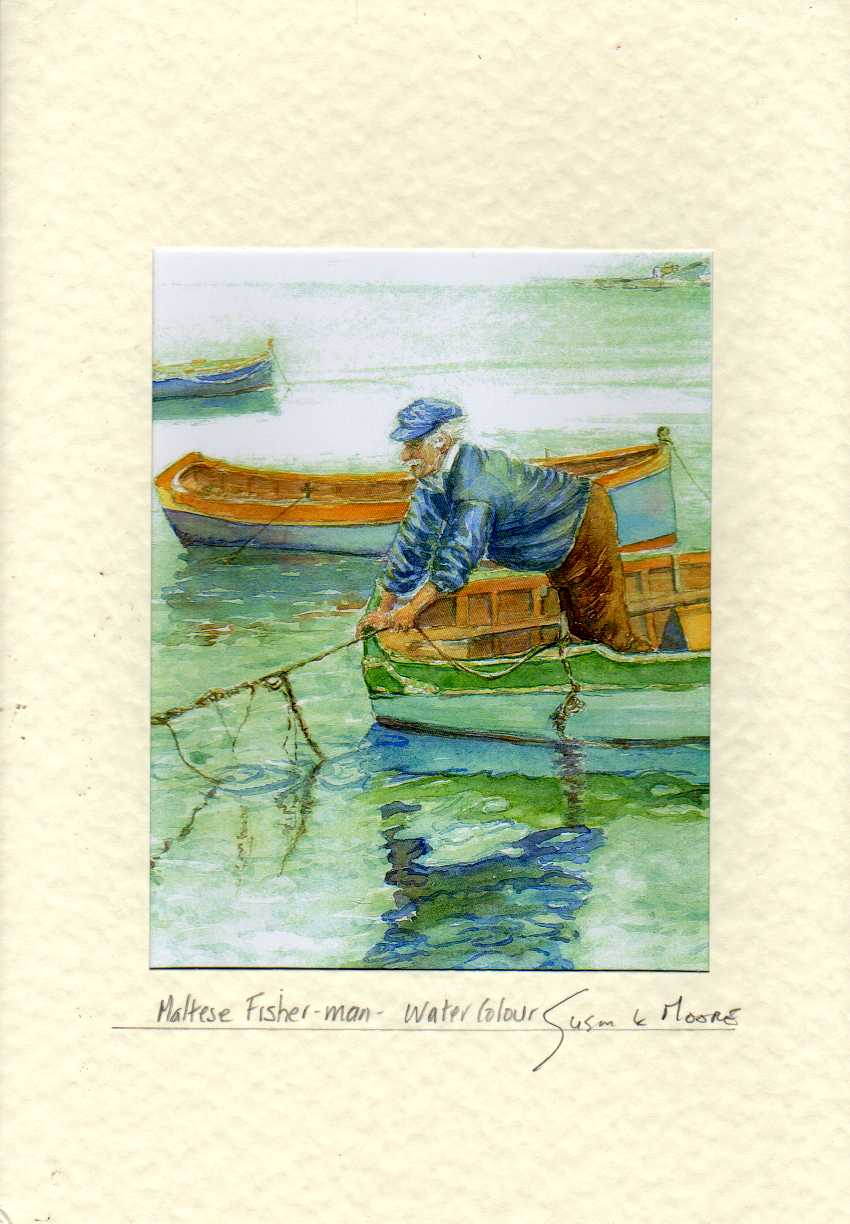 12. Skittles the cat. (Watercolour)
14. (below) Maltese Fisherman (full boat) (Watercolour)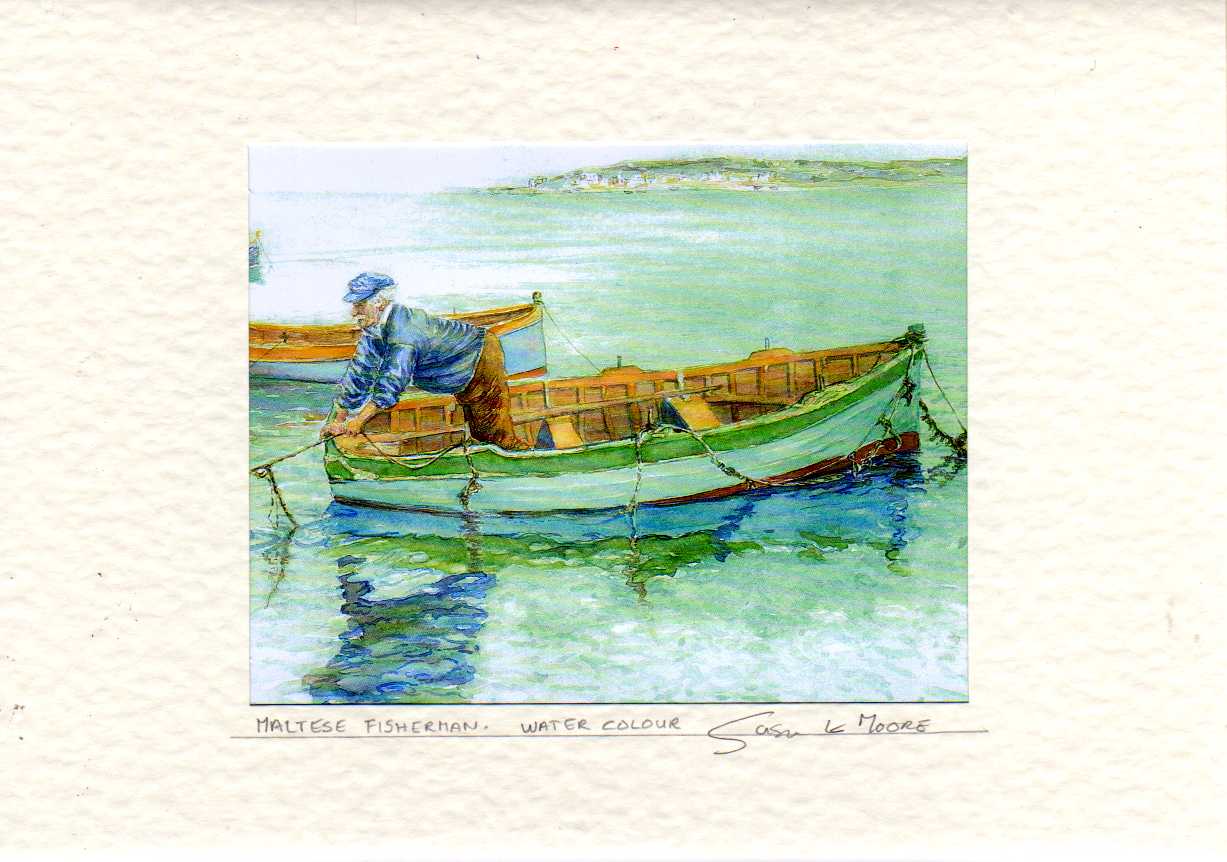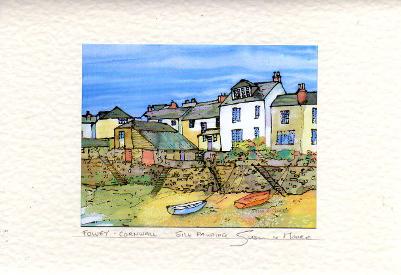 15. (above) Fowey - beach. Cornwall. (Silk Painting)
16. (below) Fowey - town. Corwnall. (Silk Painting)