POLPERRO, Cornwall - PAINTED ON SILK.
FOWEY, Cornwall, Silk Paintings.
PORT ISAAC, Cornwall - Painted on Silk will be the next series of paintings for 2016.
Original paintings available - and some are available as Limited Edition Signed Prints, Over mounted and (framed 20" x 16"). £69. Or as Giclee Archival print: £89.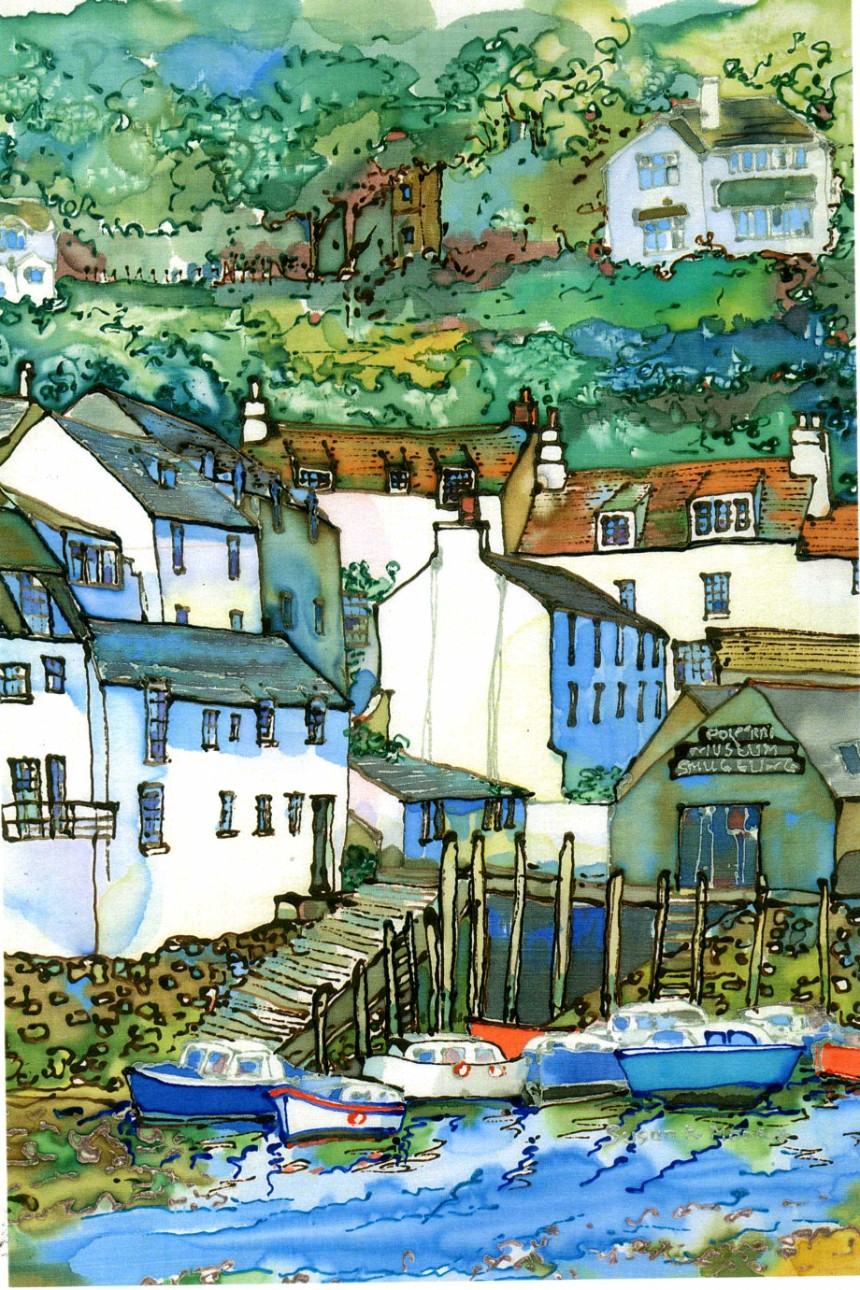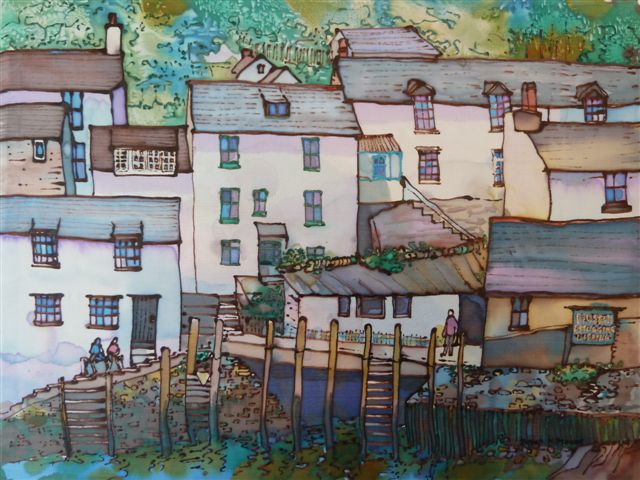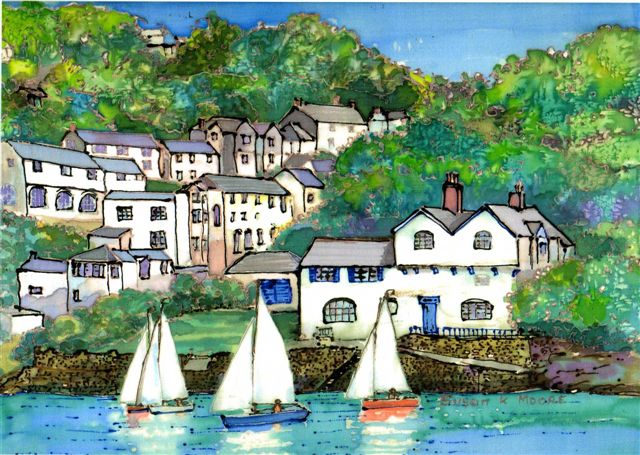 Sailing Around Bodinnik, Cornwall (above). Painted on silk.
Polperro on rainy day. (below) Painted on silk.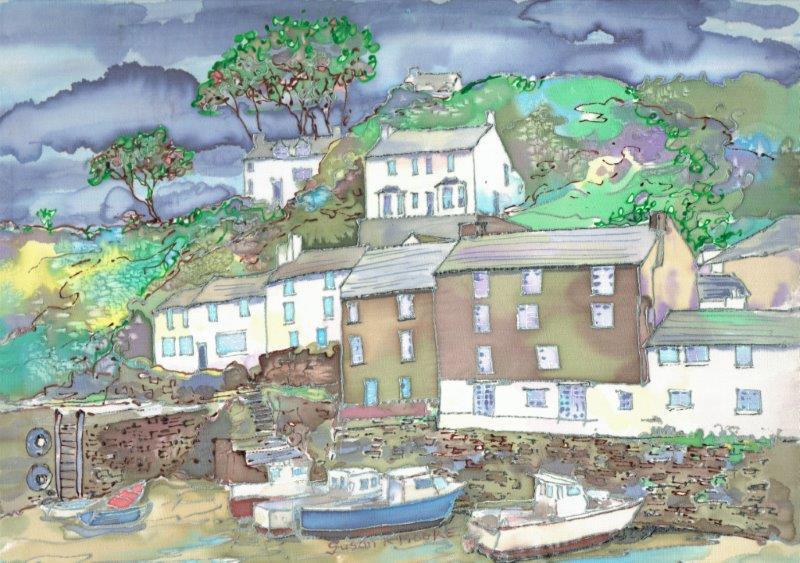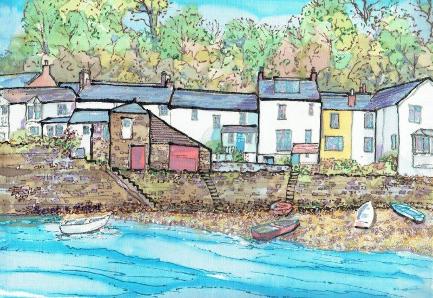 Fowey, Cornwall. (Above) Painted on silk.
Polperro, Cornwall. (Below) Painted on silk.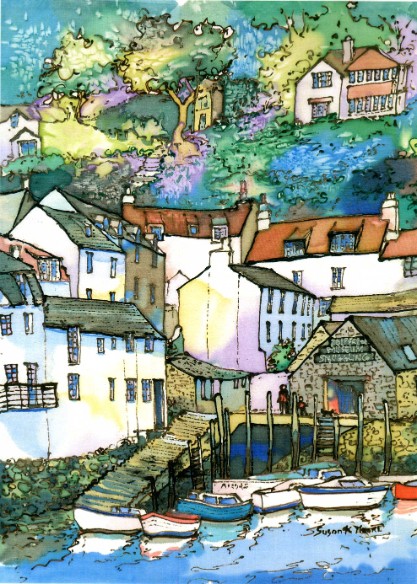 SILK PAINTINGS of CORNWAL
Beautiful Cornwall, captured in glowing silks. Each one is completely individual - even though I often paint the same scene several times, they never come out the same.
Original Paintings, prices vary between £125 - £750 each to include framing (20" x 16").
Paintings can be posted, unframed if required.
Payment can be taken by debit card (or credit card + 4% visa charge).
POLPERRO - Silk Painting, showing the Polperro Museum of Smuggling and Fishing. £250.
Sizes: FRAMED approx 40 x 50 cm. UNFRAMED 30cm x 20 cm -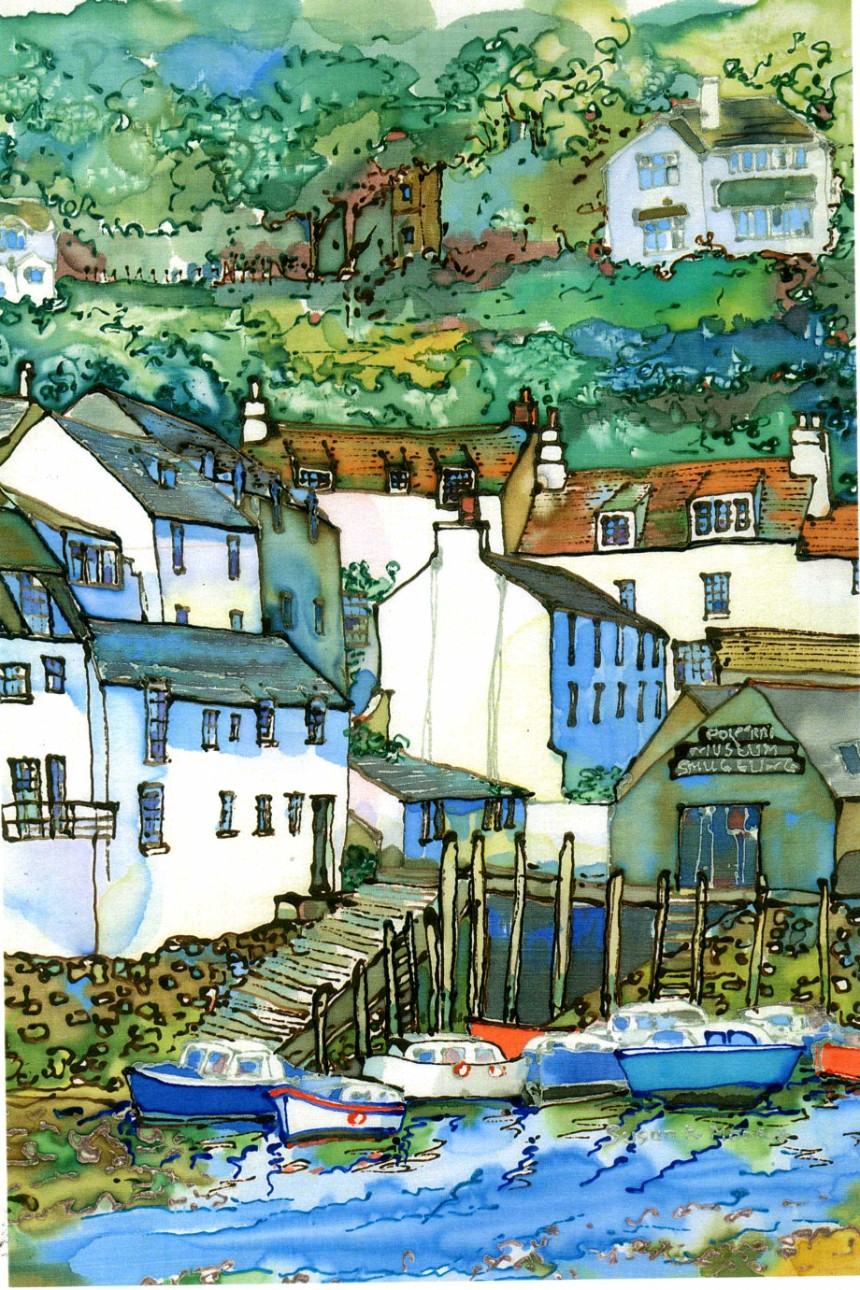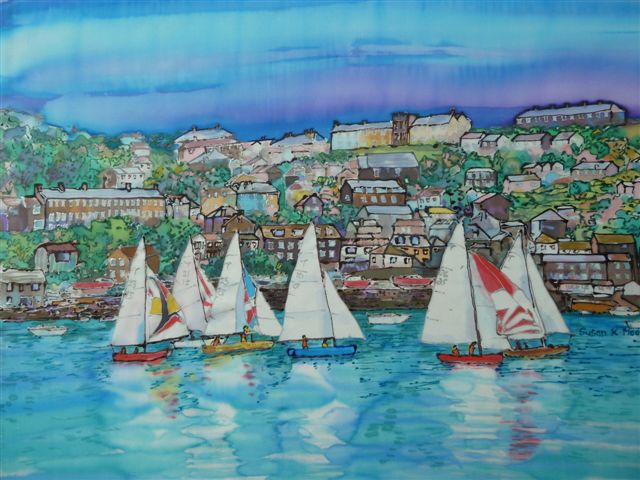 (Above) SAILING AROUND POLRUAN. Original silk painting. (Size Framed: approx 72 x 54 cm. Unframed approx 56 x 38cm). Sorry - the colours on this reproduction are not as vibrant as the original work - due to the fact that it is too large for the flat bed scanner to copy it - and was photographed instead.