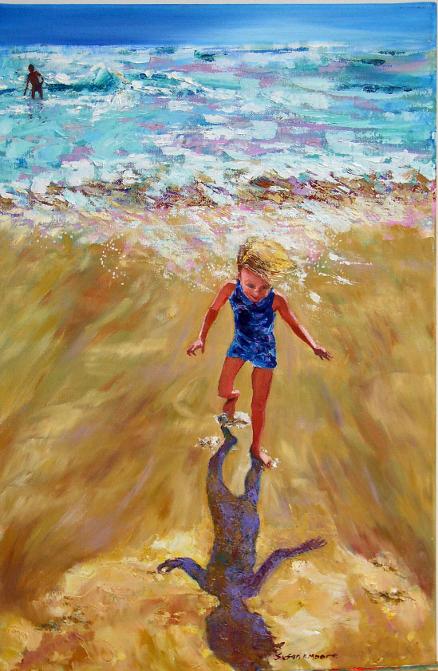 Above: 'RACING THE WAVES' a beautiful oil on canvas. £450.
(or as Giclee Print on canvas: £125.)
Commissions welcome from good photographs of your children playing on the beach. Painted in watercolour or oil on canvas.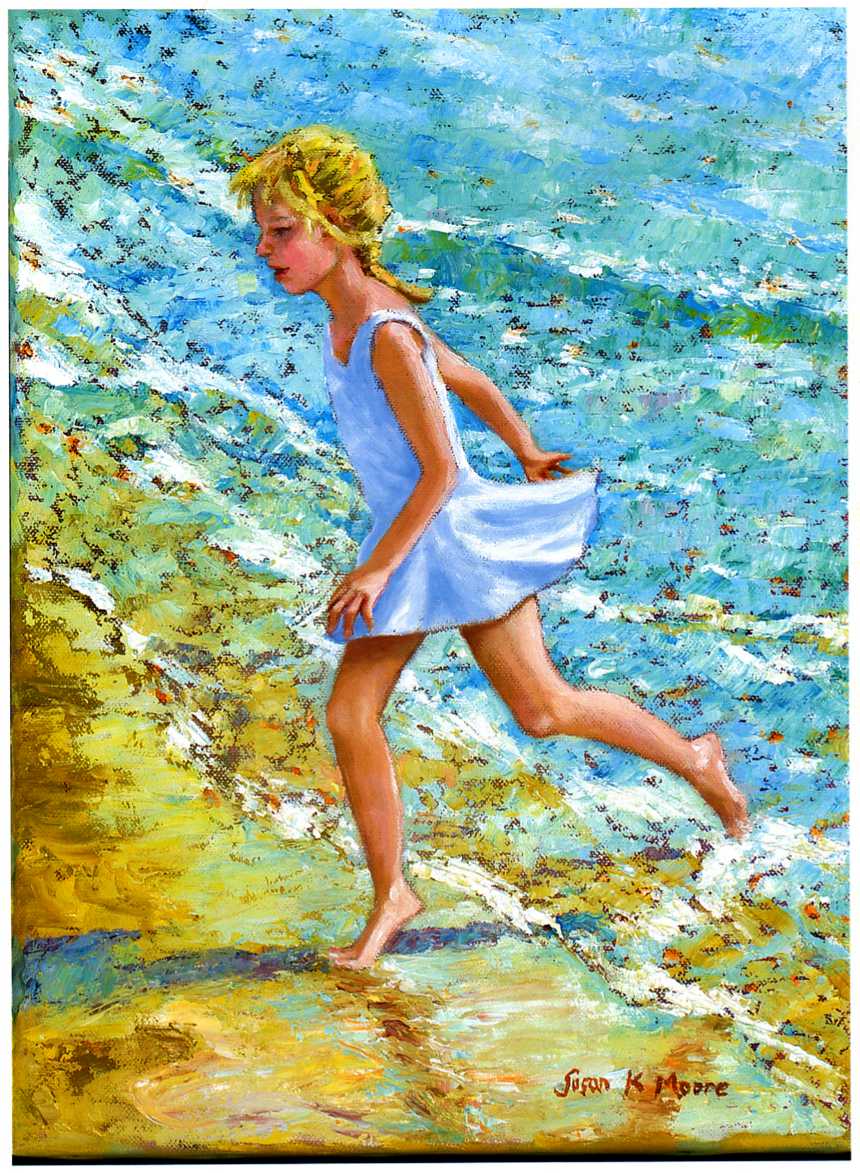 Above: Girl in white dress £150. Oil on canvas. 29x40cm in gold frame. One of a set of three paintings.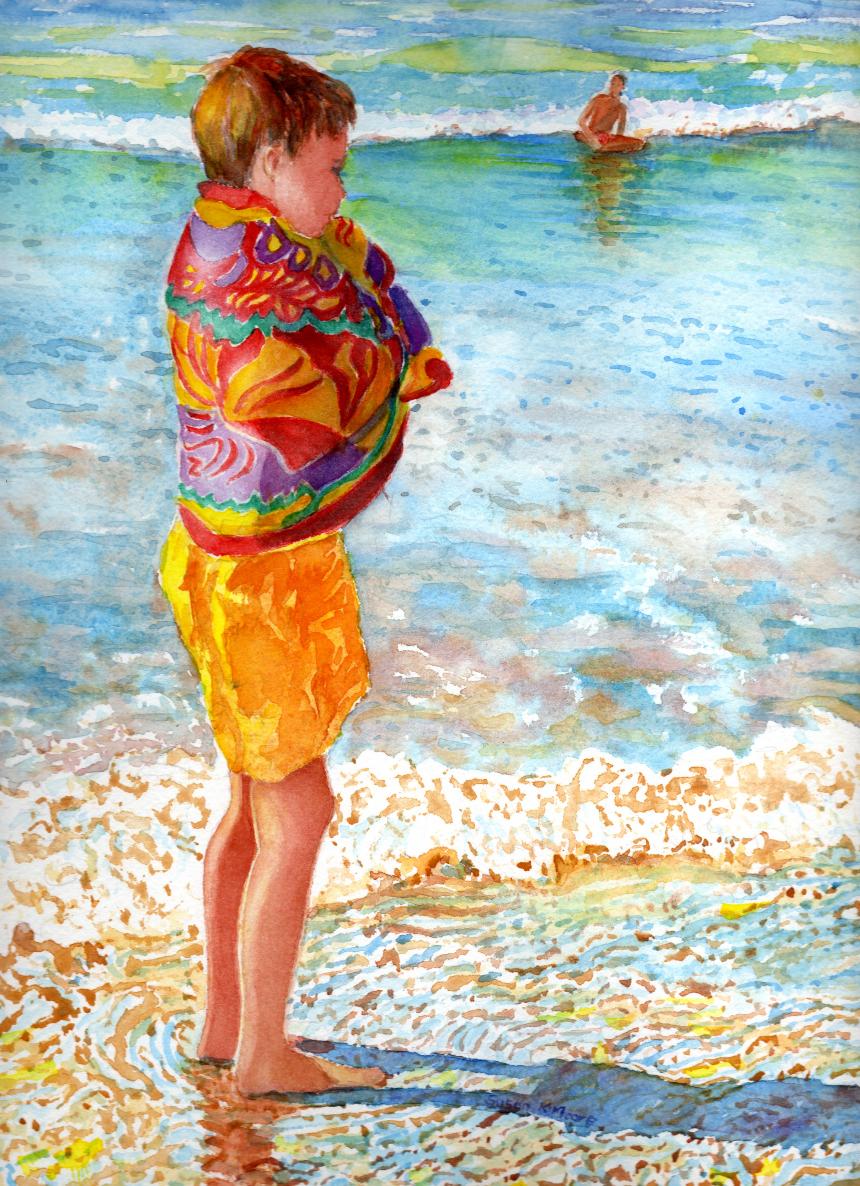 Above: BOY IN TOWEL, original watercolour, overmounted and framed in gold frame for collection in the studio: £95. (Size approx 20cm x 28cm unframed for posting).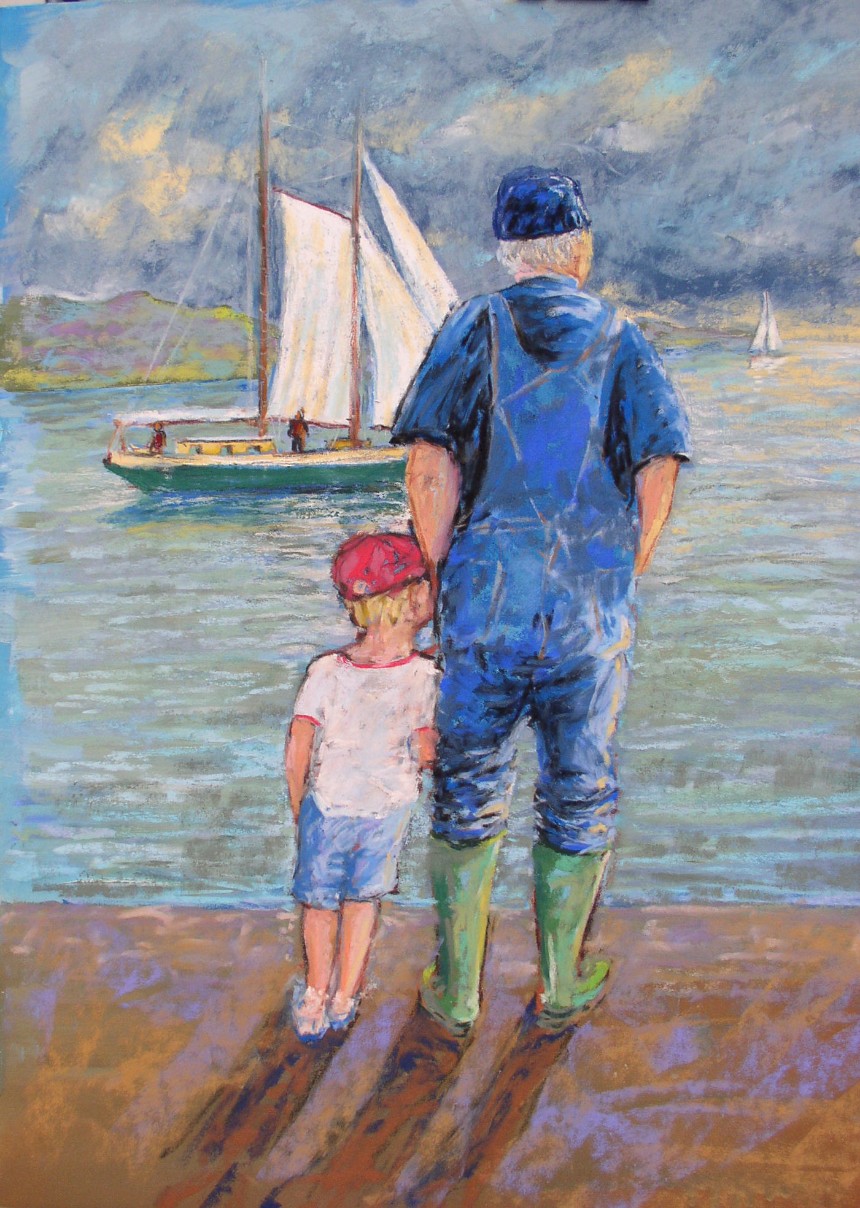 Above: Pastel Painting, Grandfather and grandson. SOLD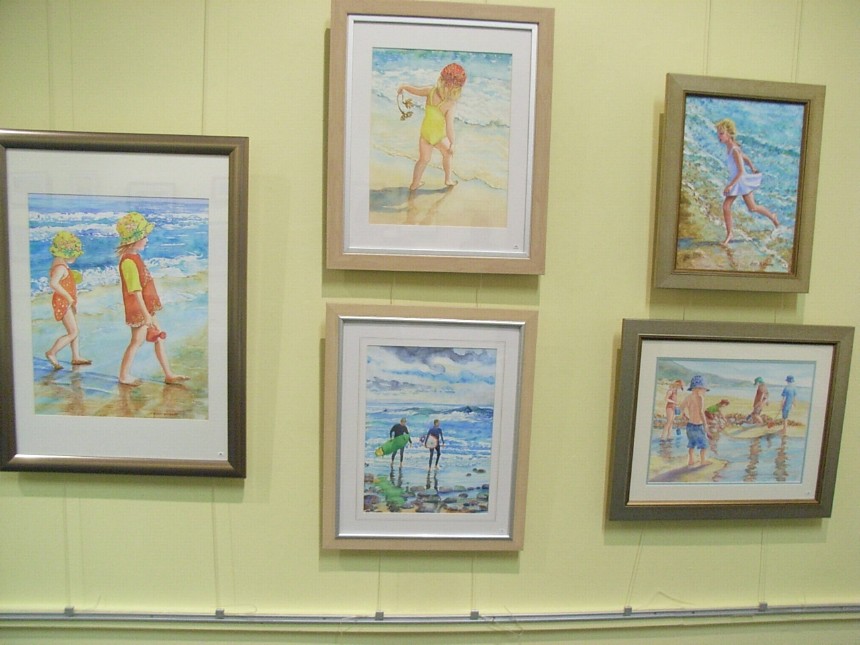 Above: Exhibition in gallery. Left 'Sisters' original watercolour in frame with overmout: £250. Centre top (sold). Centre below: Surf boarders: £125. Original watercolour in overmount and frame. Top right: Girl iin White Dress: 29x40cm Original Oil on Canvas in gold frame: £150. Left below: Children on beach. Original watercolour: £150.with overmount and frame. .