OPEN ARTS TRAIL Saturday and Sunday
24th and 25th SEPTEMBER 2016
For the first time, Artists in Nunetaon, Bedworth, Bulkington (and me in Fillongley) have come together to organise an 'ARTS TRAIL'
Come and meet the artists
My Studio is open for visitors 10am - 4pm
The Studio, Castle Close, Fillongley CV7 8PB
**Free Refreshments
**Have a go at a joint 'Visitors' Silk Painting on the theme of Butterflies and Moths. The painting will be raffled off for charity **
More than 60 paintings on display in my studio and conservatory. Original paintings and prints and cards will be on sale.
Books by Susan Moore:
'Popcorn to Rock 'n' Roll' An unusual family biography / history of life in postwar England and early days of 'Rock'.
'I Remember Bare Bottoms & Stinging Nettles' An award winning book about the history and memories of local Village Schools.
'I Remember Strawberries & Sewage' A wonderful book of memories of how life was and photographs of Fillongley.
MORE DETAILS OF ALL THE VENUES BELOW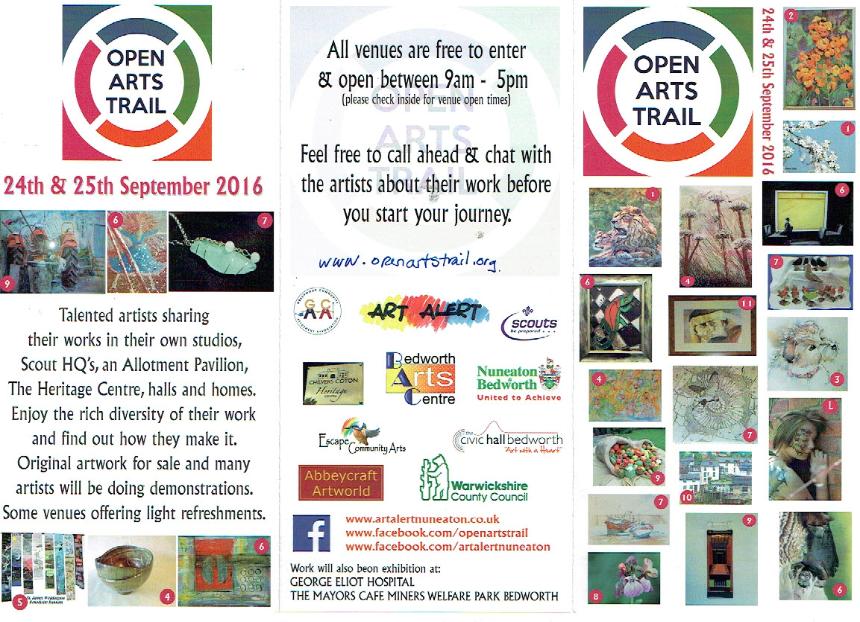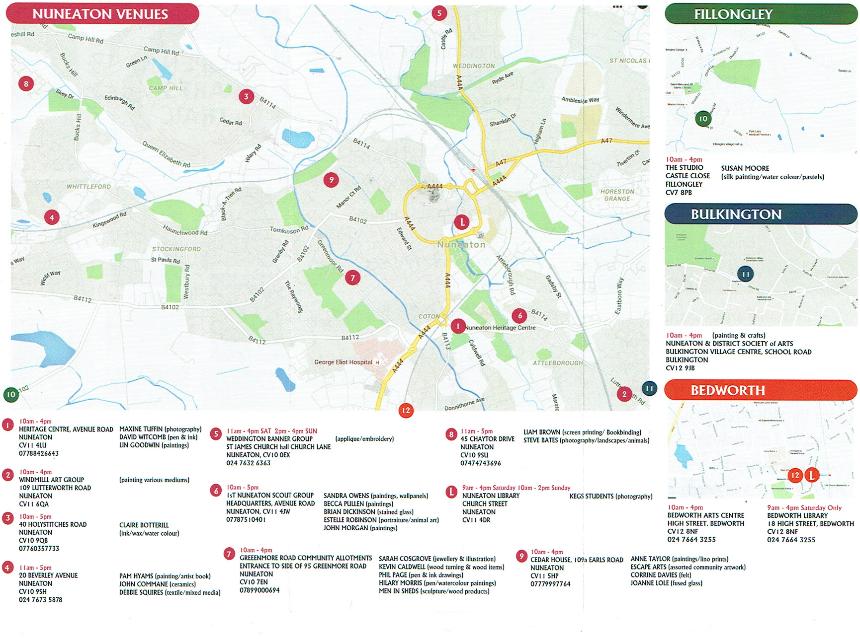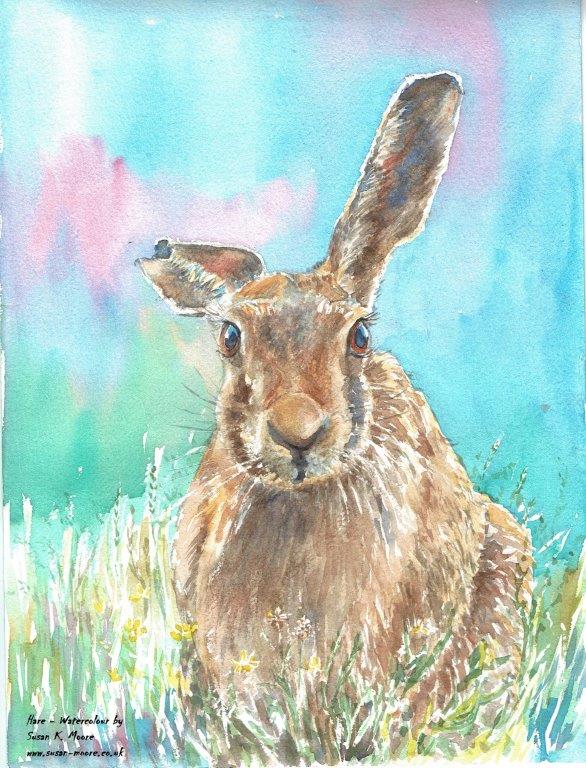 ABOVE: 'HARE' Watercolour. Original Available or as framed limited edition print or as greeting cards. This is my latest painting (June 2016). We used to have hares in the fields where we live but sadly, they seem to have gone. The last one I saw was beautiful - laid on the ground, perfectly still and dead. We think it had been poisoned! This is the first 'hare' I have painted and I usually take my own photographs for reference - but for this painting I based it on one taken by wildlife photographer Andy Fisher. (size A4).
Susan K. Moore. Artist and Author
Susan is a well established Fillongley artist with her own studio. Visitors are welcome to view her paintings if they contact her first to arrange a time. Tel. 07745 144 922.
***Commissions are welcome. Portraits, animals and landscapes.
Paintings can be purchased by debit or credit card (buyer to pay delivery charges) or collect from the studio.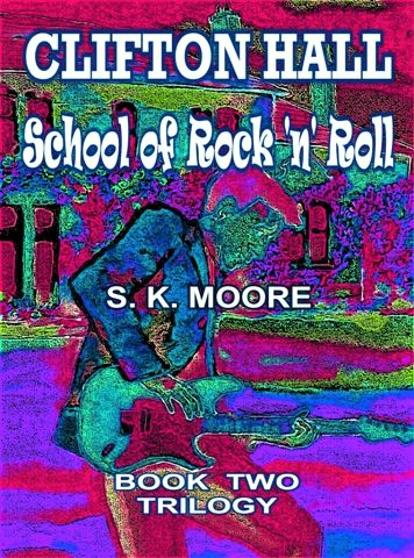 BOOK ONE: POPCORN TO ROCK 'N' ROLL

available as paperback £7.50, hardback and Kindle eBook £2.20. From www.amazon.co.uk or Susan Moore

Reg and Dorothy Calvert fall in love and marry when they are 18, in 1946. With little money, in postwar Britain, Reg buys an old bus and converts it into a caravan. They travel from Huddersfield to Southampton and live in an apple orchard until they can afford to buy a house. Reg tries many ways to earn a living, including making popcorn. When he first hears Bill Haley's 'Rock Around the Clock' he has an ambition. To bring Rock 'n' Roll to England.
'

CLIFTON HALL' School of Rock 'n' Roll.

Book Two of Trilogy. Published May 2016 as ebook (with photographs) on Kindle. To be published with Book Three in 2017 as paperback and hardback. Available from: http://www.amazon.co.uk
A fast moving story, based on real life and actual events. Behind the fun, laughter, glitz and glamour, lies a powerful love story, poignant and sometimes heart breakingly sad.
In 1961, The Calvert family moved from Southampton to Clifton Hall near Rugby. With them came an entourage of young musicians and singers. It did not take long for the inhabitants of Clifton-upon-Dunsmore to realise there were strange 'goings on' at the Hall. Rumour and gossip were rife. Who were these bohemian young men appearing in their village? What were they doing and what was going on at the Hall? Local and national press were intrigued by this unusual household and soon, photographers and news reporters were requesting visits.

This book is not a nostalgic tale of sex, drugs and rock 'n' roll, although they are all contained within these pages. In the early 1960's, Reg and Dorothy were at the heart of the music business and encouraged and mentored young musicians and singers. Many famous and not so famous stars worked for them, including the Beatles and the Rolling Stones.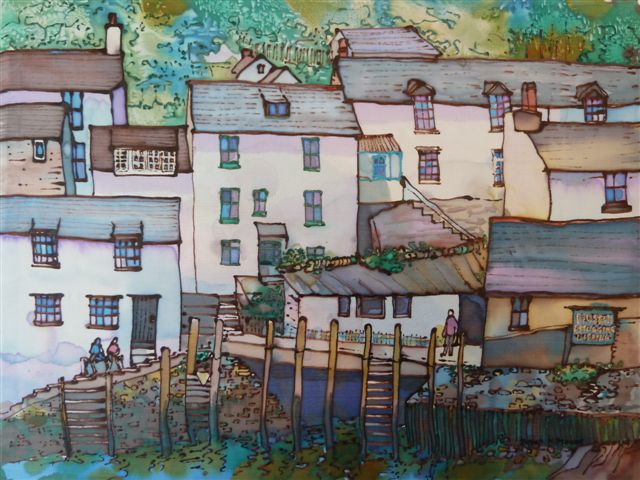 Above: POLPERRO - PAINTED ON SILK. £350 original : mounted & framed (approx 20" x 16").

Below: RACING THE WAVES - OIL ON CANVAS. £350 original : (Giclee canvas limited edition signed print available £90.)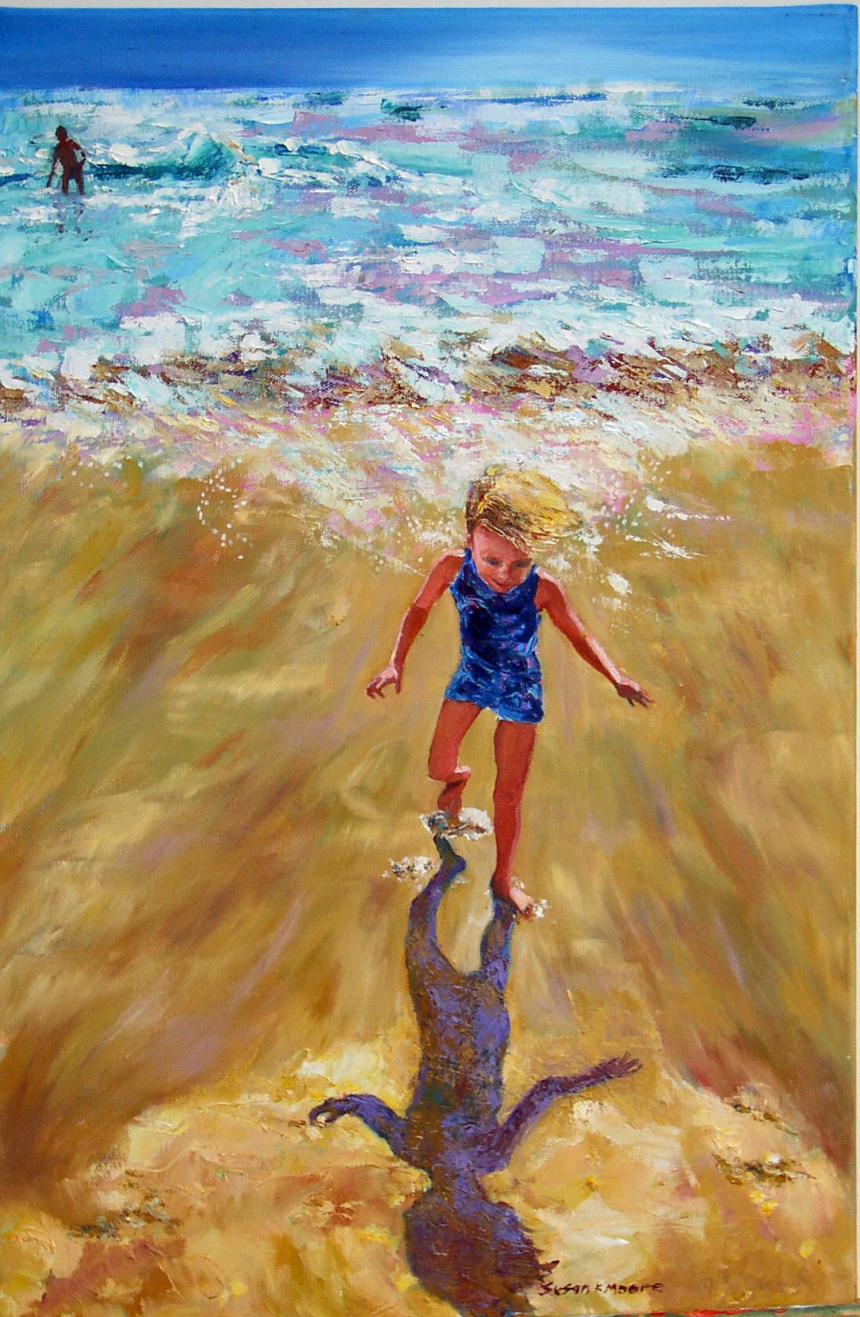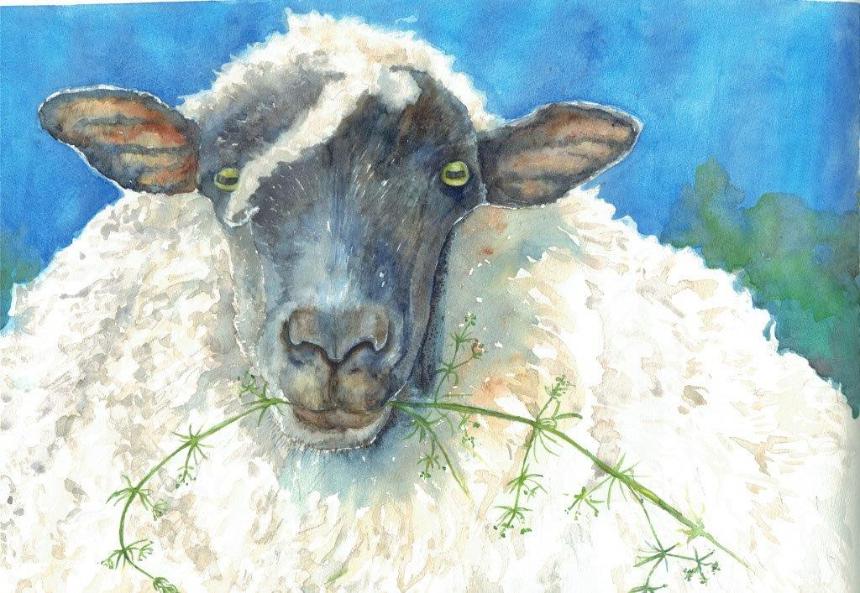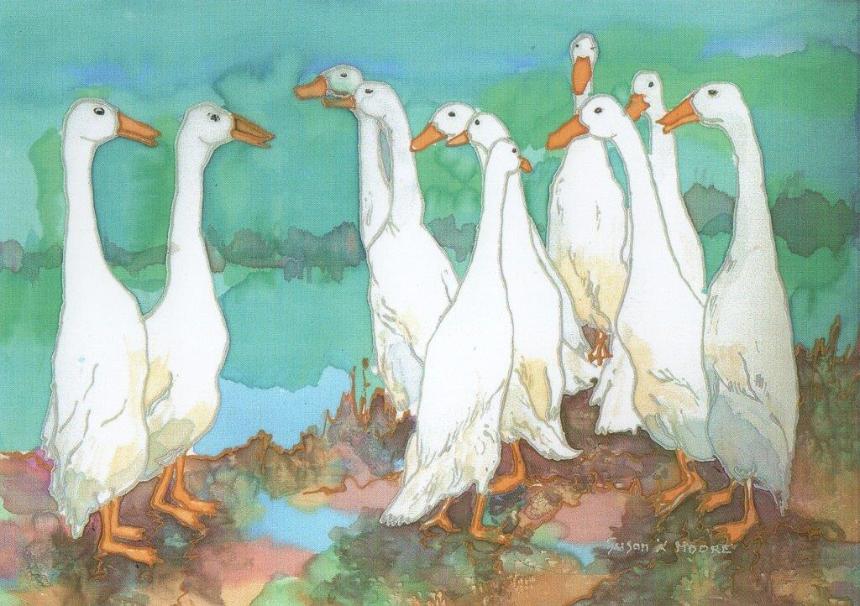 ABOVE: SHEEP WITH LADIES BED STRAW - ORIGINAL WATERCOLOUR. £350. Over mounted and framed size approx 20" x 16". Limited edition signed laser print available, over mounted and framed from £49.

ABOVE: DUCKS IN CONVERSATION Original Silk Painting. Over mounted and framed size approx 20" x 16". £295.

BELOW: COVENTRY SALLIE ARMY Original Silk Painting. Over mounted and framed size approx 20" x 16". £350. Limited edition signed laser prints available, over mounted and framed from £49.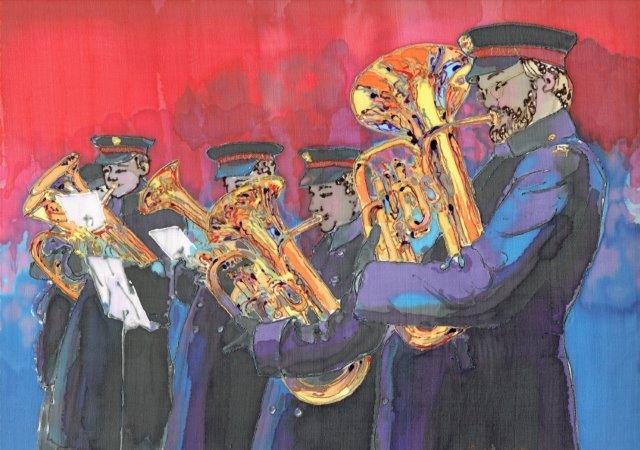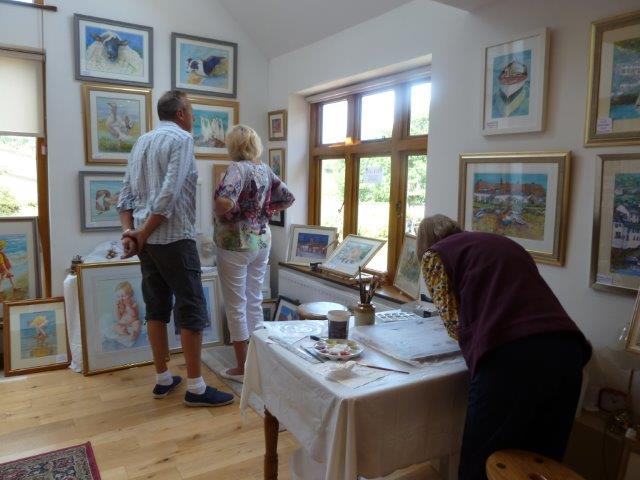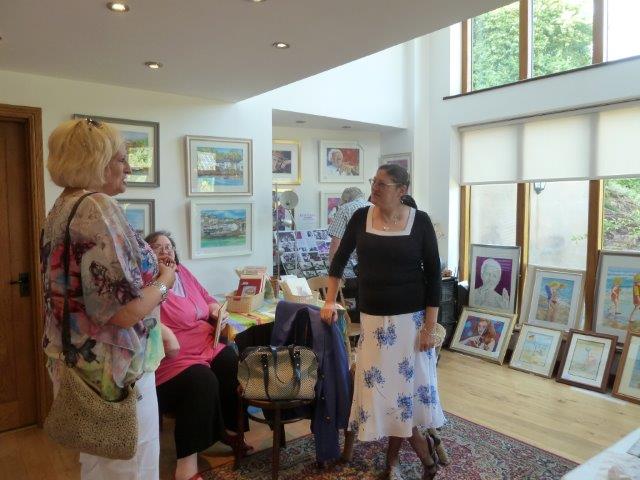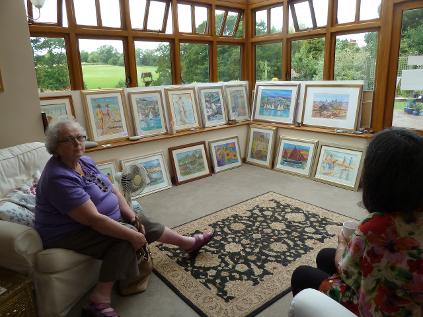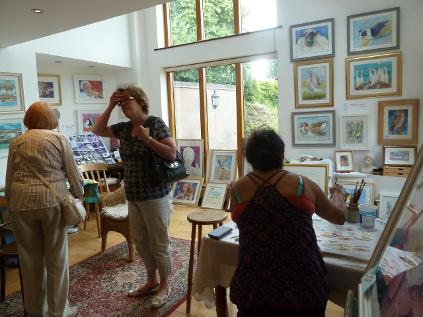 Left: ''Open Studio' visitors having a 'go' at silk painting.

Painting sessions can be arranged for small groups in the studio.
THE NEXT OPEN STUDIO EVENT will be Saturday 24th and Sunday 25th September 2016. 10am - 4pm. As part of the Nuneaton area 'Open Arts Trail'.

If you are interested in purchasing one of the paintings on this web site - or would like to commission a work, please

telephone 07745 144 922.
I
Approach
I approach my work with a unique perspective. My style and technique are broad and flexible, developed over years of training and experience. The main media I work with are watercolour, pastel, oil and silk paints. I have illustrated several books and 'Walks' for North Warwickshire Council. Have won several awards and exhibited widely in Coventry and Warwickshire and also at the Mall Gallery in London.
The Studio Fillongley, Warwickshire | 07745144922