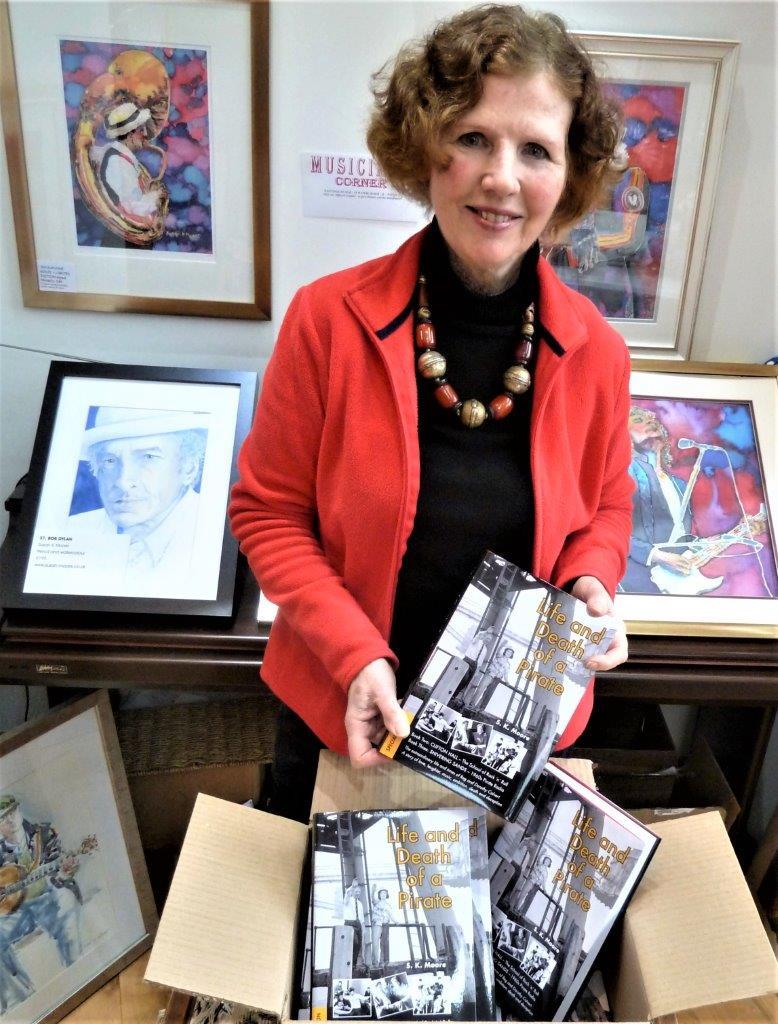 Susan K. Moore
ARTIST AND WRITER
(above): Susan with her paintings and holding her latest book 'LIFE AND DEATH OF A PIRATE'. The book's received fantastic 5* reviews. Once you start to read you won't want to put it down. Hardback, Special Edition, 474 pages with over 150 photographs. Includes parts 2 & 3 of trilogy. The incredible love story of Reg and Dorothy Calvert, 1950s and 60s, start of Rock 'n' Roll, music, pirate radio, fun, laughter, conspiracy and murder. (More details below). You can order a book direct from Susan @ £16.50 (saving approx £3 p&p) Payment by PAY PAL to: susan.k.moore @ btinternet.com. Please say who you would like the book signing to and provide your address. Payment can also be accepted By BACS or Cheque, contact Susan by email for details: susan.k.moore @ btinternet.com
'LIFE AND DEATH OF A PIRATE' is available in some independent bookshops or online from www.amazon.com and Radio Caroline Web Store. The trilogy can be downloaded as eBooks from Amazon Kindle and can be read on any device, iPad, Laptop, mobile etc. Book 1) Popcorn to Rock 'n' Roll. Book 2) Clifton Hall School of Rock. Book 3) Shivering Sands. More details about the books from www.fillongley-publications.com
PAINTINGS : Most of the pictures displayed on this website are originals, reasonably priced as you buy direct from the artist, between £75 - £350+. (Signed, limited edition Laser prints to order: @ £39 to include over mount and framing approx size 20" x 16"). If you would like a painting of a particular person, musician, animal, house or landscape, please contact Susan. Commissions start at £125+ depending on length of time and work involved. Paintings can be viewed by appointment in the studio or at Open Studio Weekends.
OPEN STUDIO WEEKENDS
22nd and 23rd Sept // 20th and 21st Oct 2018. 10am - 4pm. Admission free. For details email: susan.k.moore @ btinternet.com
Commissions welcome no charge if not delighted.
Ask for a quote. Rates: from £125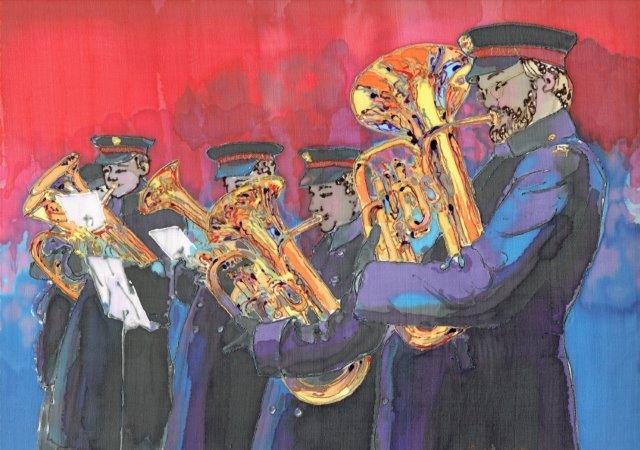 (Above) Coventry Salvation Army, painted on silk, framed 20" x 16" £250. Signed limited edition prints available to order sized A3: framed 16" x 20" £39.
(Below)
BOB DYLAN IN BLUES: watercolour and pencil.100% Fabriano cotton paper. Size of original painting: 23 x 30.5 cm. (9" x 12"). £175
LIMITED EDITION PRINTS: Available to order: Size A4 Price guide £30 each framed
Book information visit
www.fillongley-publications.com
*ORDER DIRECT FOR FREE POSTAGE
Also available as eBooks from Amazon
BOOK ONE: POPCORN TO ROCK 'N' ROLL paperback: £7.50.
Sometimes real life can be stranger than fiction. A love story with many twists and turns. 1946 - 1960 Postwar England. Reg and Dorothy Calvert married in 1946 aged 18, with little thought of the consequences. Life was hard and with no home and little money, Reg bought an old bus and converted it into a caravan and they lived in an apple orchard for three years while he tried various ways to earn a living, including making popcorn. When Reg first heard Bill Haley's 'Rock Around the Clock' he gave up his steady job and sets out to bring Rock 'n' Roll to England.
BOOK TWO: CLIFTON HALL - School of Rock
1961-1964. Dorothy is tired of her husband's lifestyle and wants her independence but is persuaded to stay when Reg promises to buy her a nice house. They move to Clifton Hall near Rugby and with them come an entourage of young musicians and singers. The press ask to visit and write (variously) about the 'School of Rock'. There is much fun, laughter, music and heartbreak.
(INCLUDED in special edition hardback 'Life and Death of a Pirate' £16.50. Also available as eBook).
BOOK THREE: SHIVERING SANDS - 1960s Pirate Radio
1964 - 1967. Life may have gone on much the same for a few more years but when Radio Caroline began broadcasting in a ship three miles out at sea, Reg had a new dream. To own a pirate radio station. Dorothy reminded him, he couldn't afford to buy a ship, so he looked for an alternative. With Screaming Lord Sutch, he started Radio Sutch on abandoned wartime forts in the Thames Estuary. After a summer of fun, Reg changed the name to Radio City and gradually, made it a successful and profitable station. Life was going well until a rival who wanted a share of his station, took it over with force and shot him. Reg's death became the catalyst that changed the face of British broadcasting and even today, there are unanswered questions.
Woven into the tapestry of Reg and Dorothy's extraordinary lives are the stories of musicians, singers, pirate disc jockeys and radio engineers. A true story of the 1950s and 60s where facts can be stranger than fiction.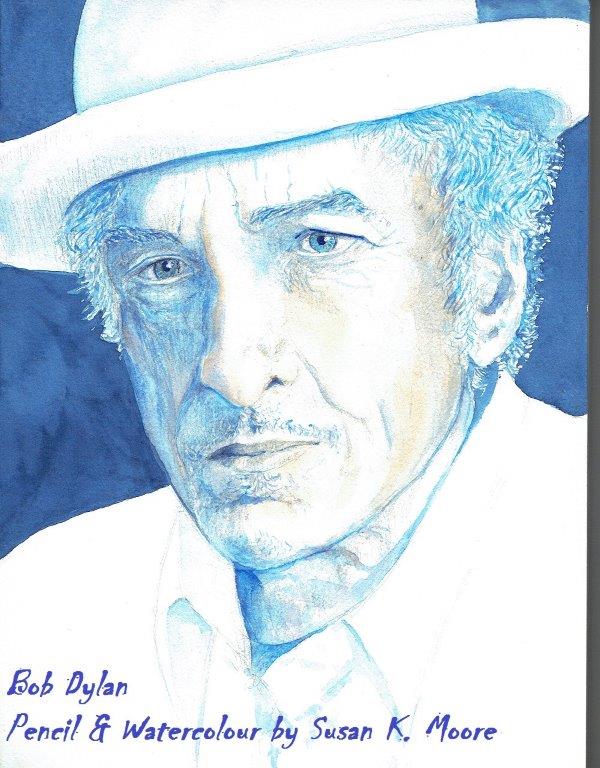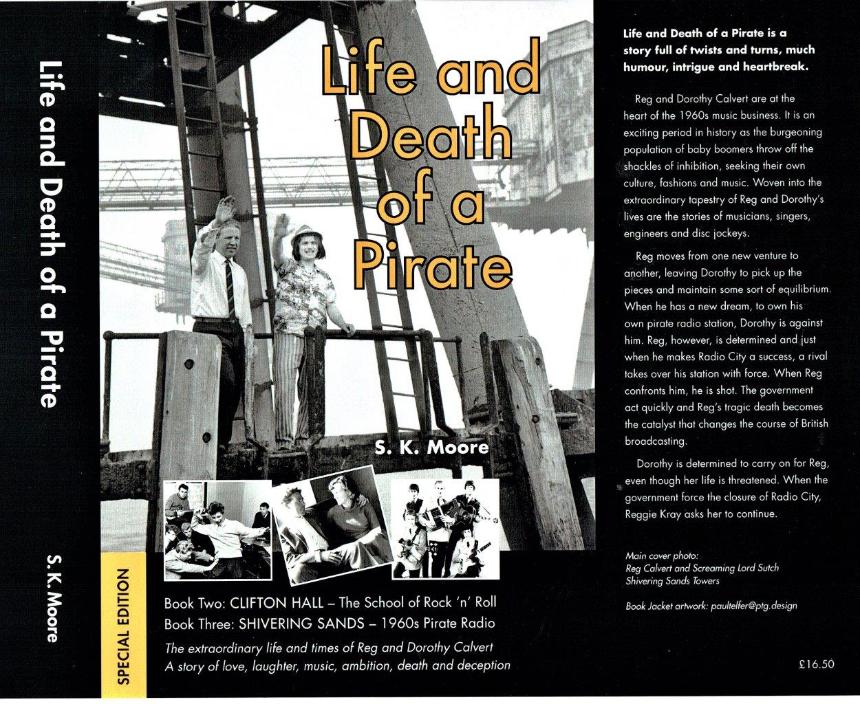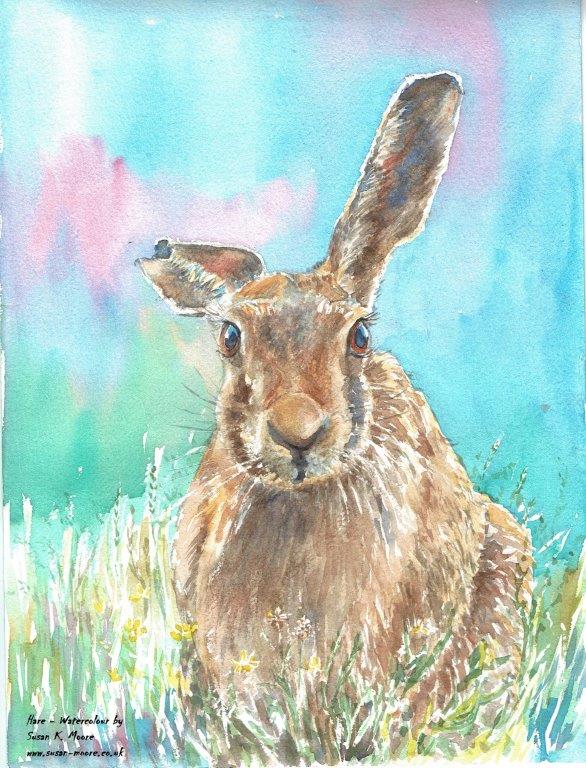 ABOVE: 'HARE' Watercolour. // Original £175 : // Signed limited edition prints to order £30.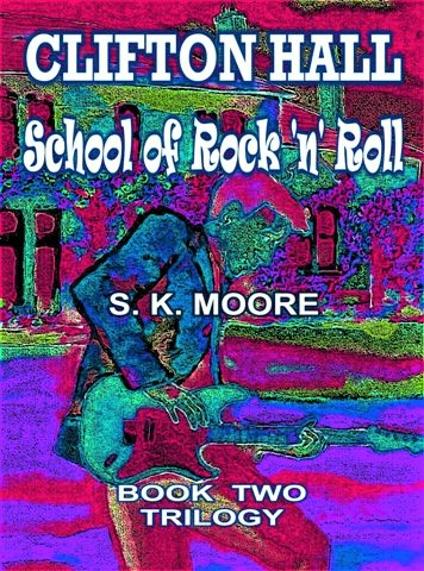 Clifton Hall and Shivering Sands Book Cover designs from original silk paintings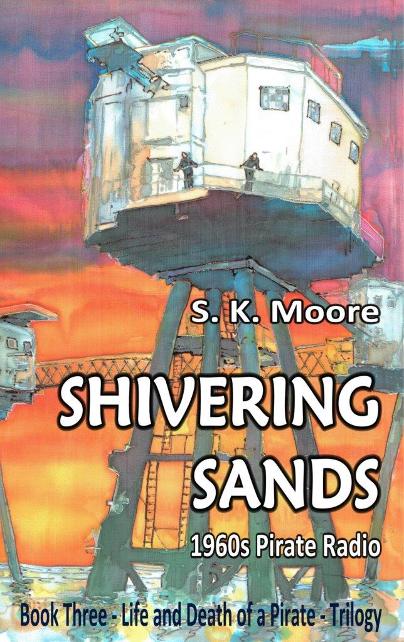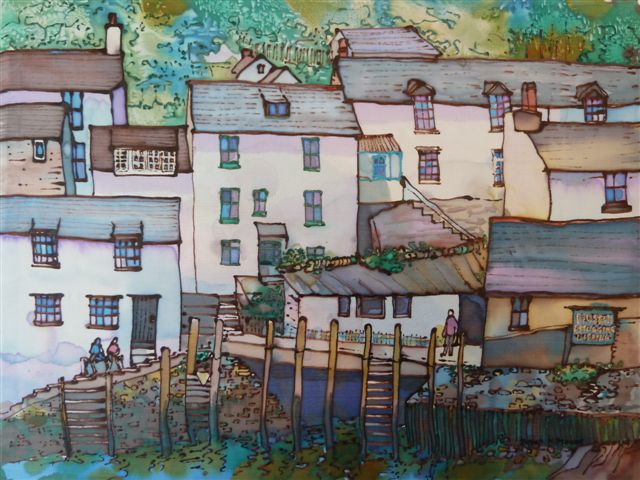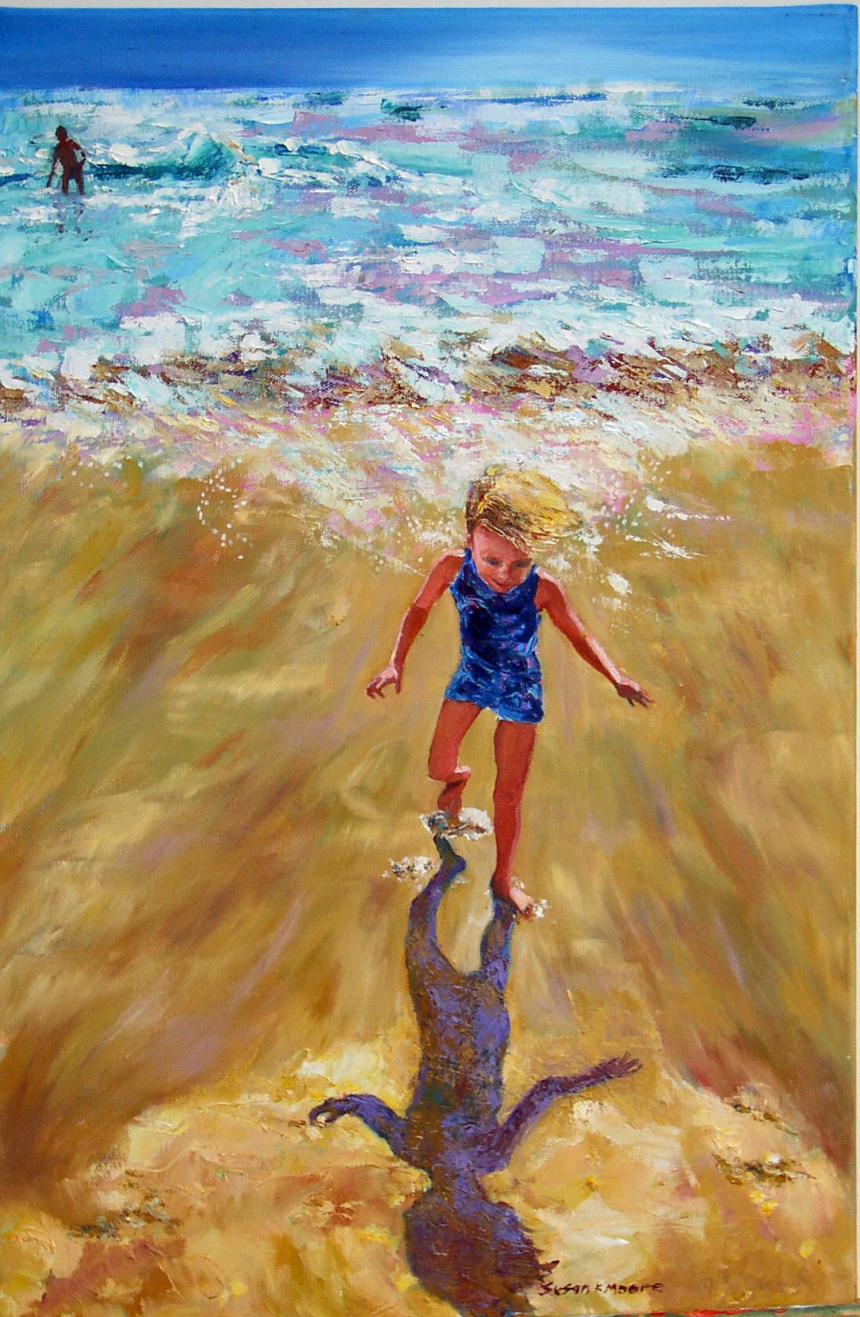 RACING THE WAVES - OIL PAINTING ON CANVAS £350. (Or as Giclee canvas print: £125)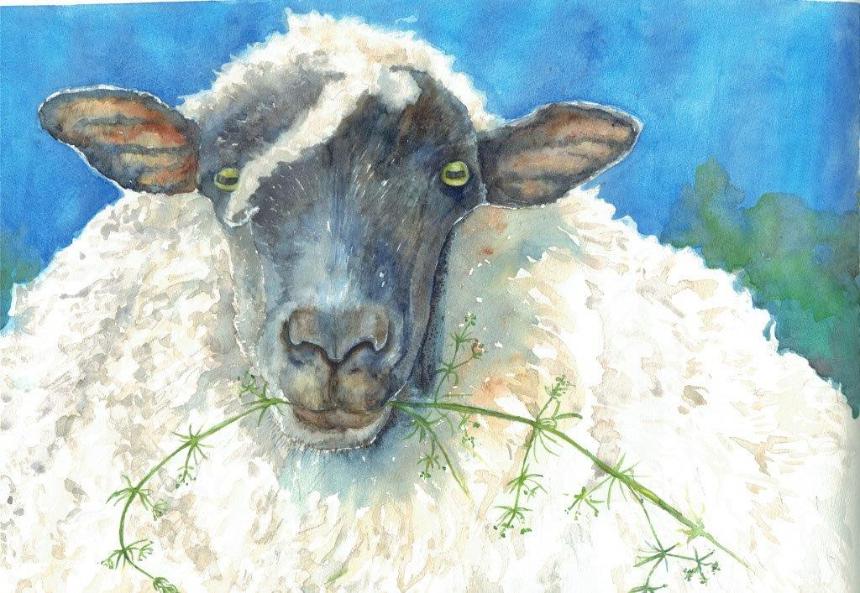 SHEEP WITH STICKY WILLY GOOSE GRASS. Watercolour. £250. (Cards and signed prints available)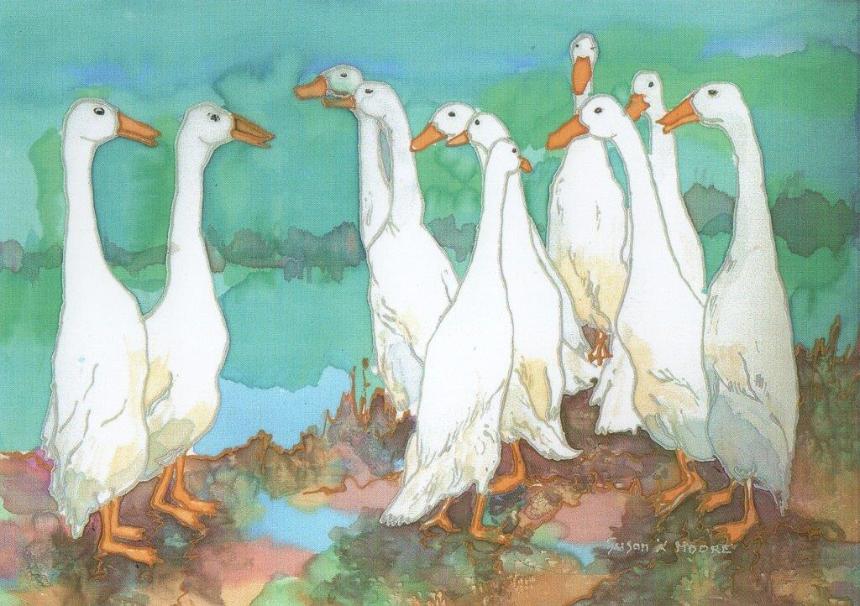 ABOVE: DUCKS IN CONVERSATION Original Silk Painting. Over mounted and framed size approx 20" x 16". £250.

BELOW: A ROLLING STONE - Keith Richards

(Signed limited edition A3 laser prints available, framed 20" x 16" £39)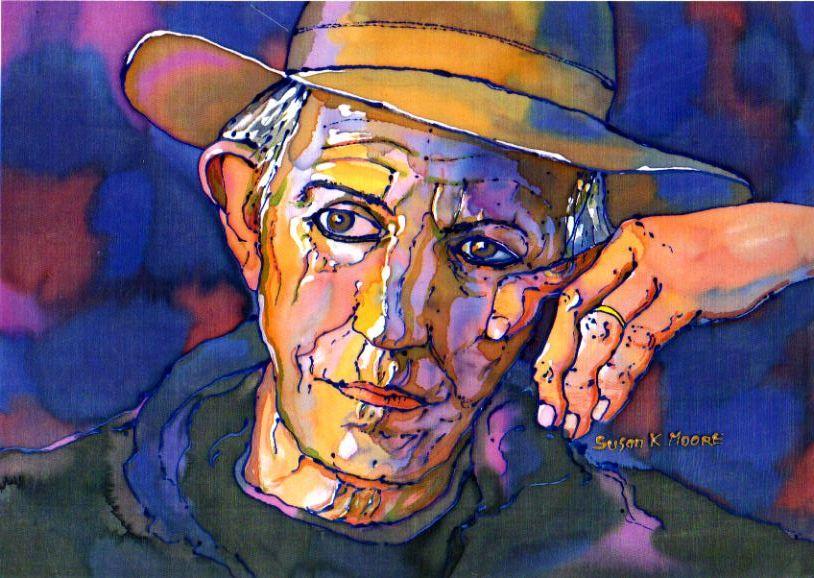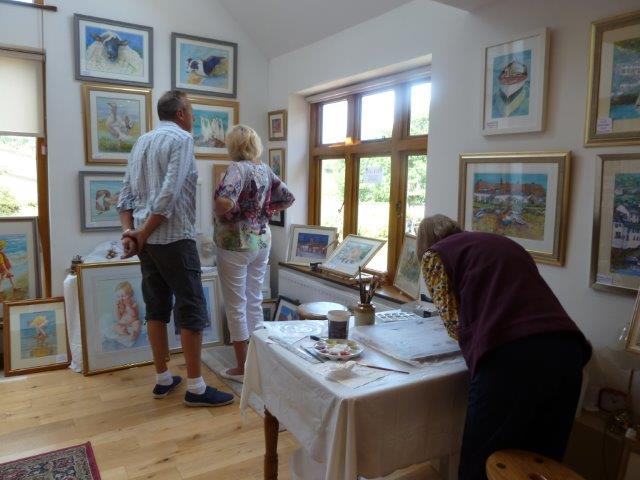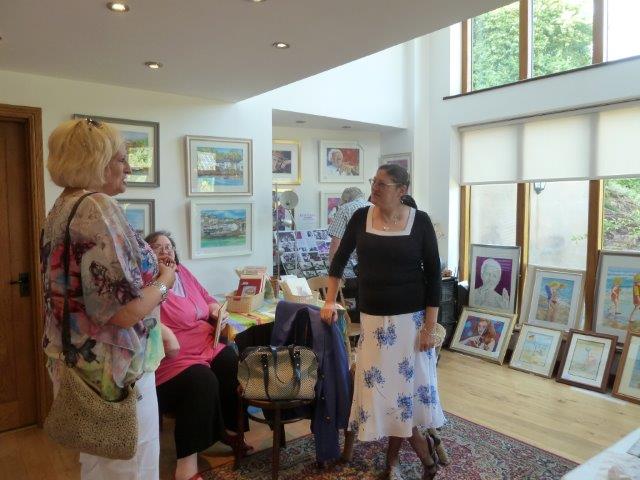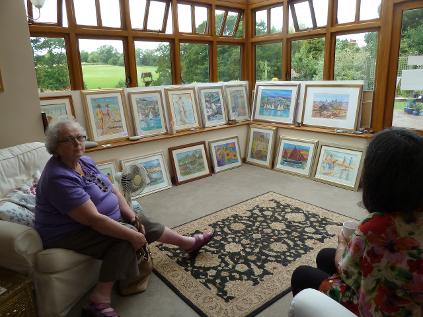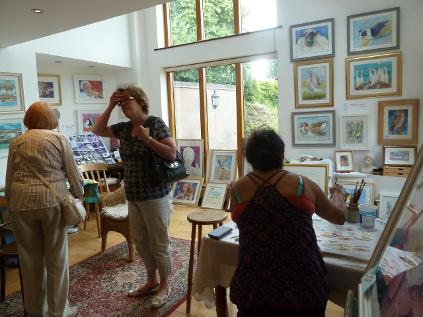 Left: ''Open Studio' visitors having a 'go' at silk painting.

SUSAN USUALLY HOLDS A 'OPEN STUDIO' WEEKEND, ONCE A YEAR.

FOR YOUR INVITATION TO THE NEXT ONE, PLEASE CONTACT SUSAN VIA THE 'CONTACT' PAGE.
I
Approach
I approach my work with a unique perspective. My style and technique are broad and flexible, developed over years of training and experience. The main media I work with are watercolour, pastel, oil and silk paints. I have illustrated several books and 'Walks' for North Warwickshire Council. Have won awards and exhibited widely in Coventry and Warwickshire and at the Mall Gallery in London.