Portraits of people, children and animals. Commissions welcomed with no obligation to have painting if not delighted. From £125.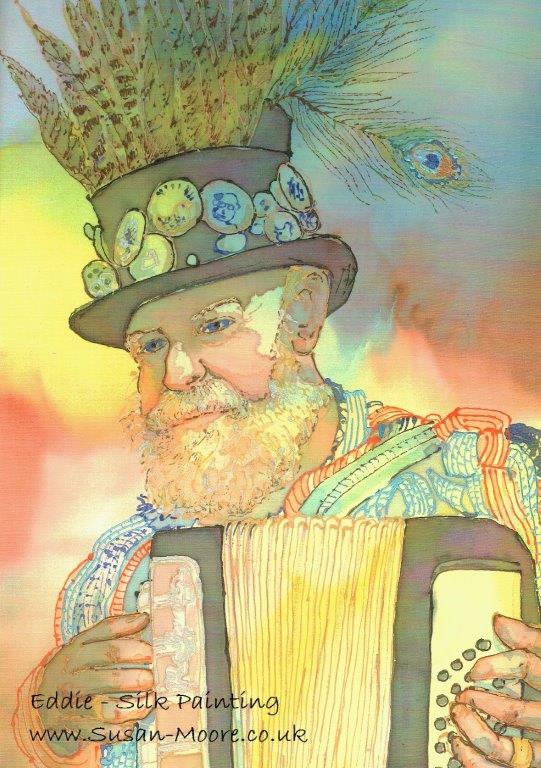 Above: Eddie. Silk painting £350
Almost everywhere I travel, I carry a small camera and take 'candid' photographs of people I see. I particularly like street musicians - buskers, people relaxing on benches in the sunshine, children playing on beaches or in water etc.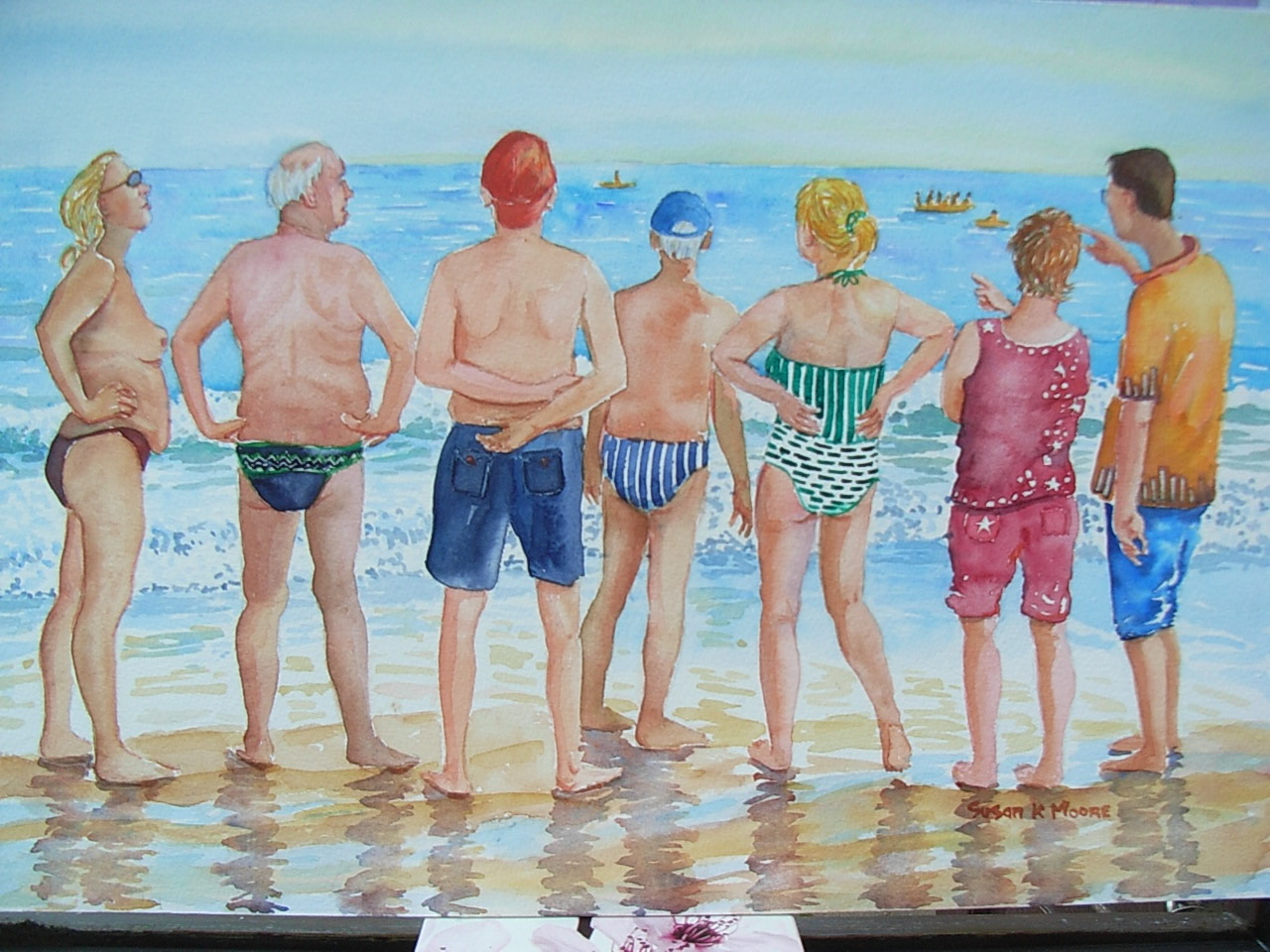 PEOPLE, PORTRAITS - AND BUSKERS.
Above: 'Beach Babes' watercolour (sold)
Right: Busker - flautist - watercolour (sold).
Below: Busker - flautist - pastel on canvas: (sold)
Right: Morrocan Cabby Man, oil painting on canvas £350. (He drove us around Marrakesh in his horse and cart - and was very pleased to 'model' for a photograph at the end of our journey.)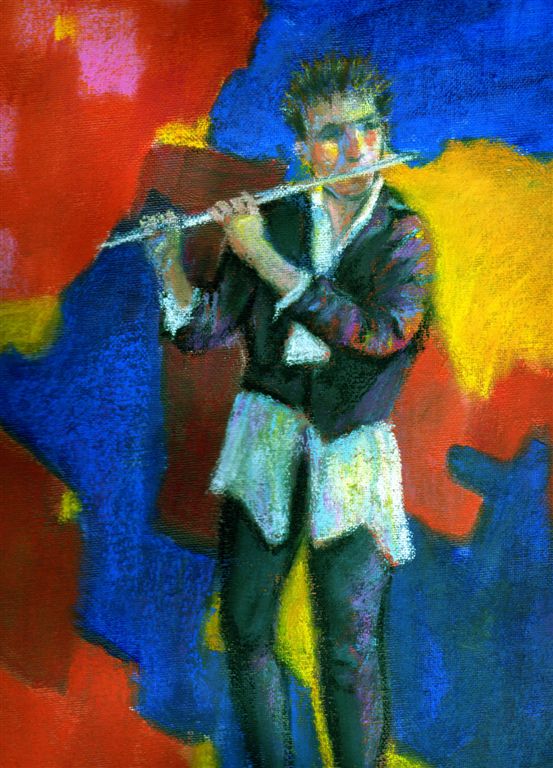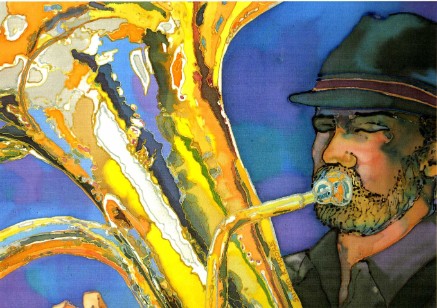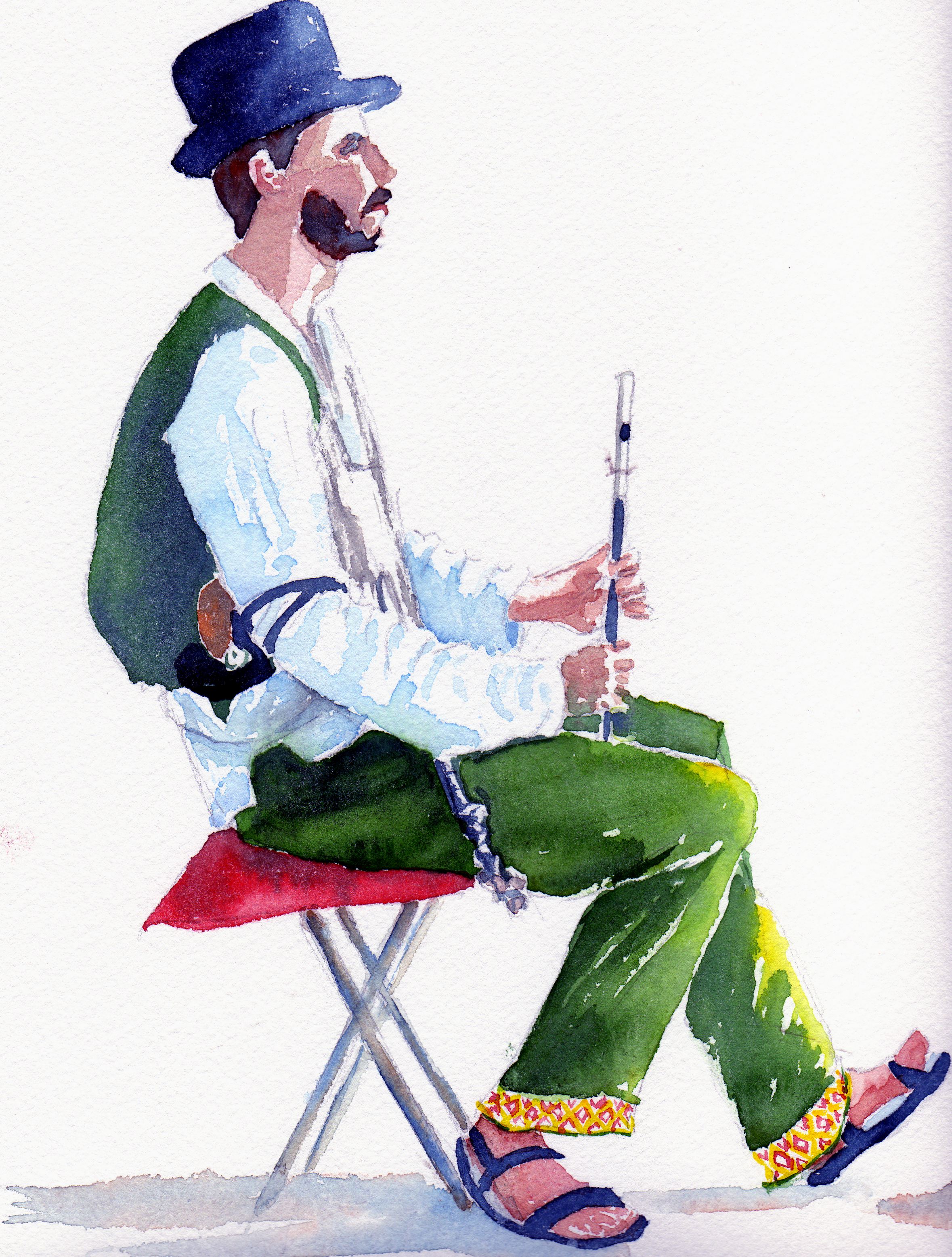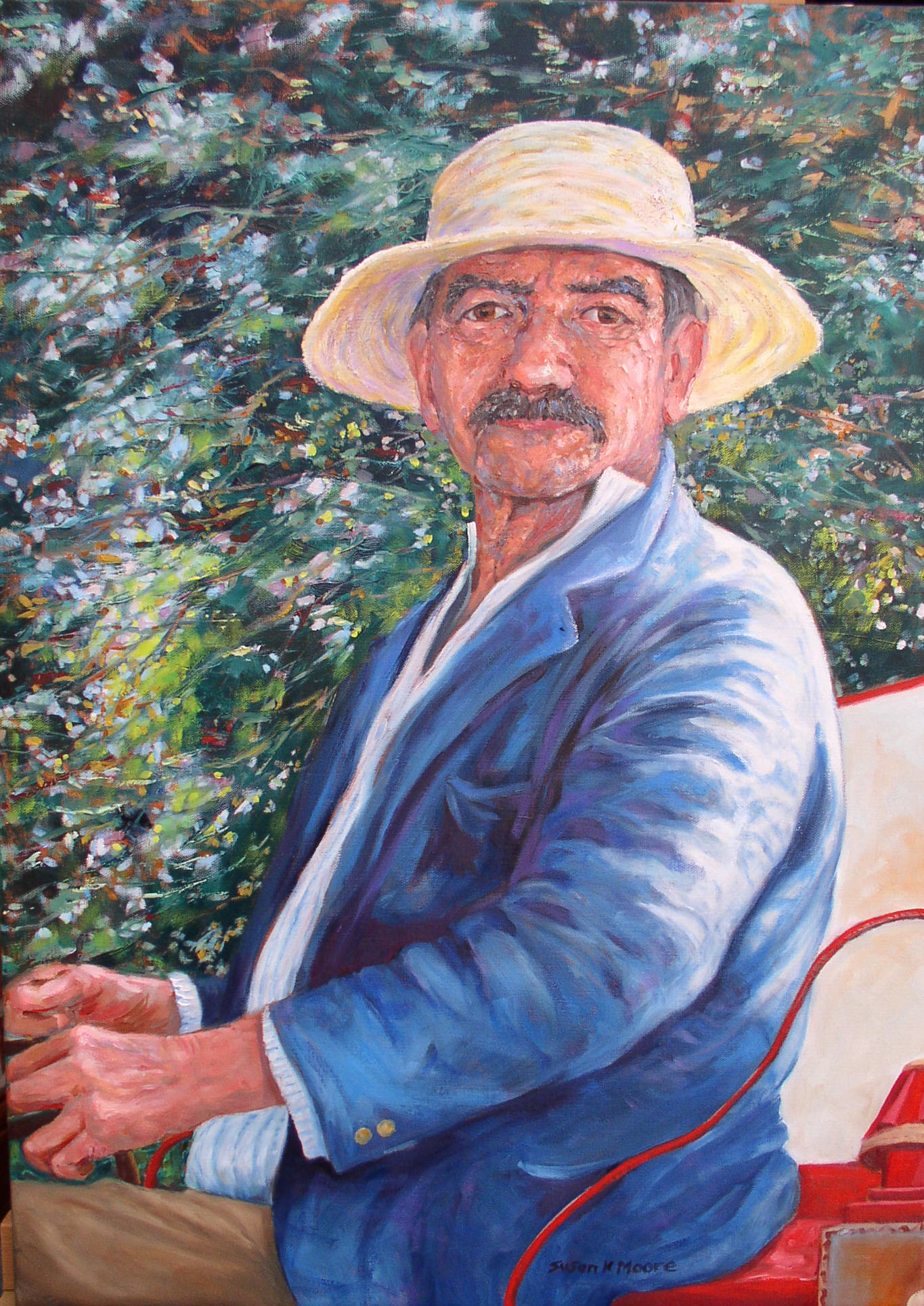 LEFT: Big Brass. Silk Painting. £125
BELOW: THE VIOLIST. Silk Painting. £125