LANDSCAPES AND BUILDINGS
Commission your favourite place to be painted in silk. Prices £150 - £350+ depending on size and length of time to complete work.
Please supply a good set of photographs.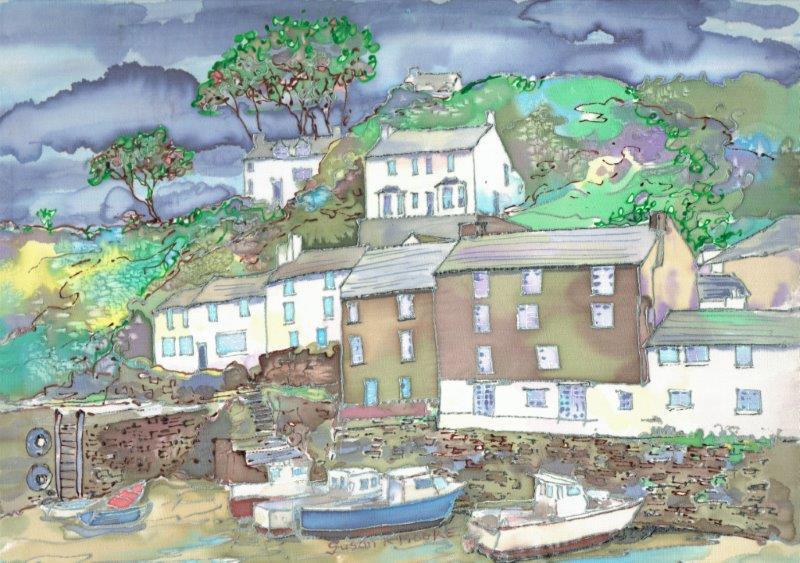 Above: Polperro, Cornwall - Stormy Day. £175 original silk painting.
Below: Polperro, Cornwall - by the quay. £175 original silk painting.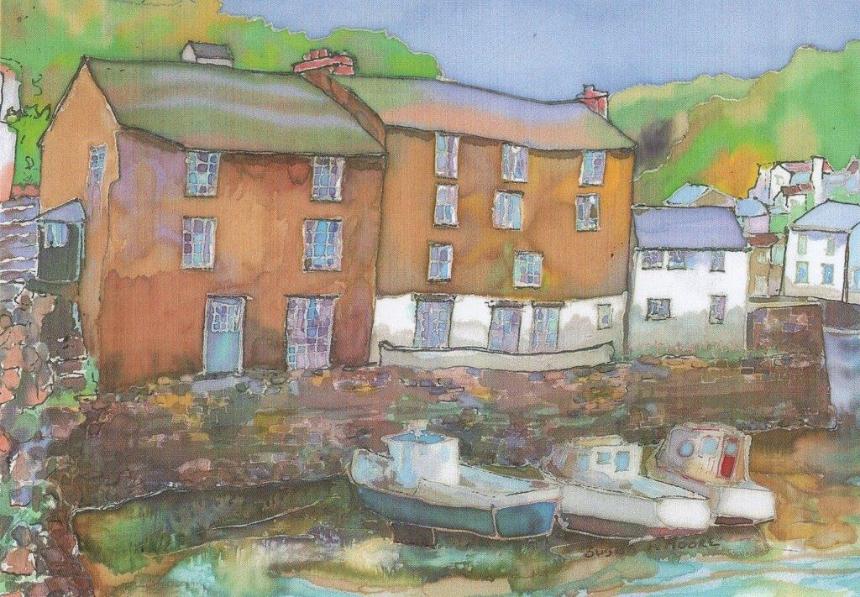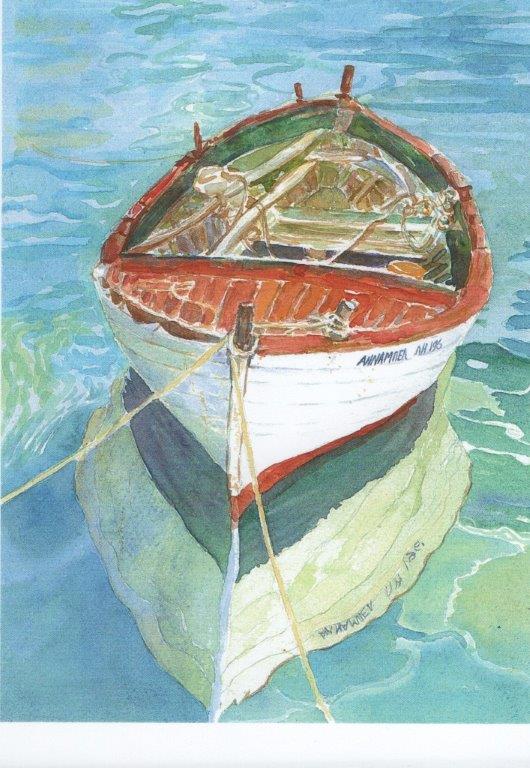 Above: Rowing Boat £125. Original watercolour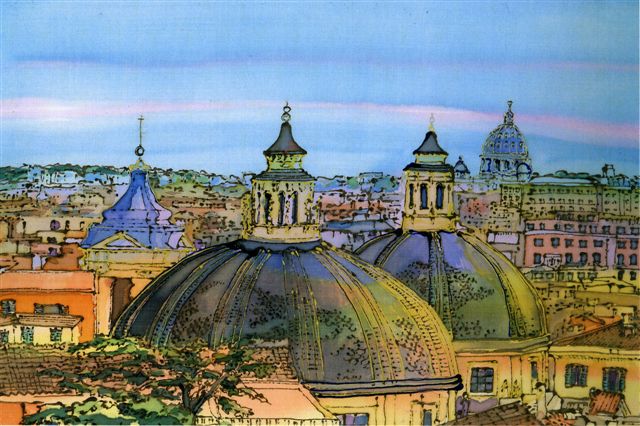 Above: ROME £500 Painted on silk. (Giclee limited editionalso available: £115.)
Below: PORLOCK WEIR, SEASIDE COTTAGES: Painted on silk. (Sold)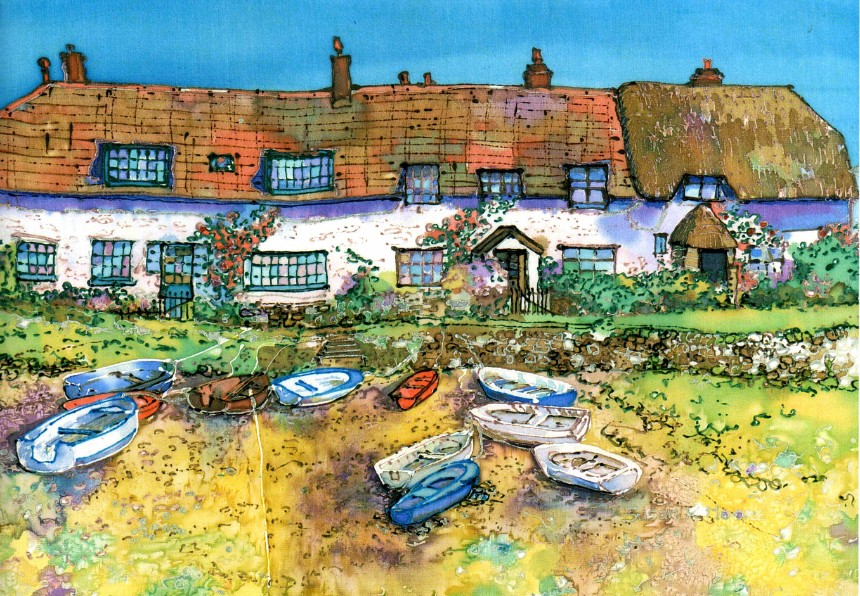 Below: POLPERRO, CORNWALL £350 Painted on Silk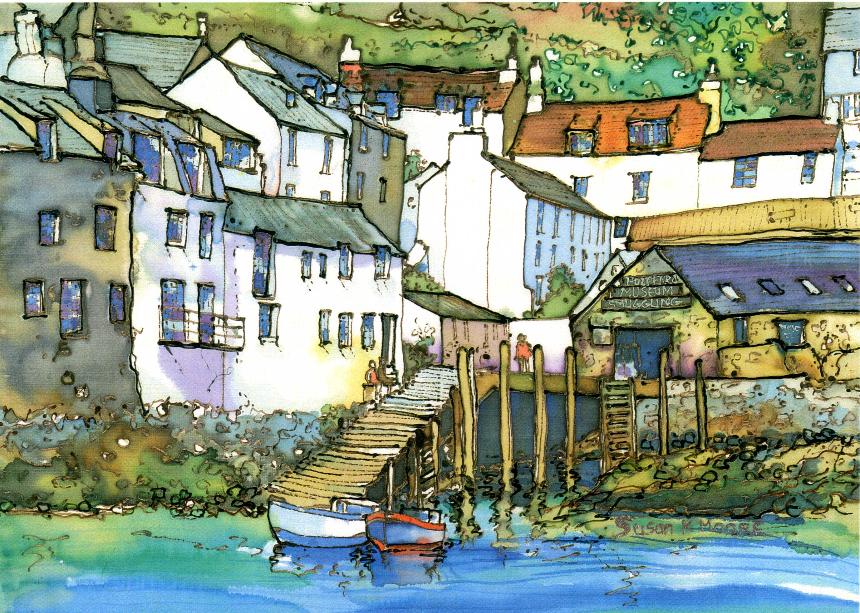 Below: Lerryn, Cornwall. £75 Painted on silk size approx. 28cm x 20cm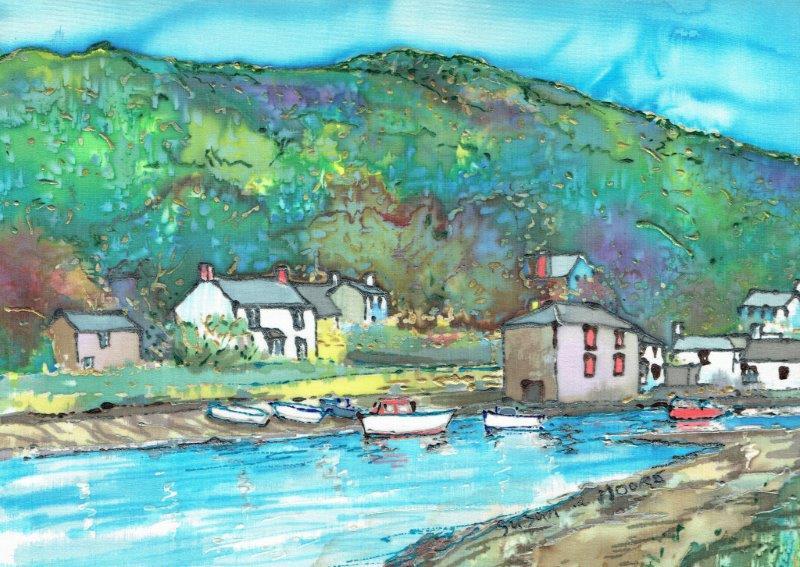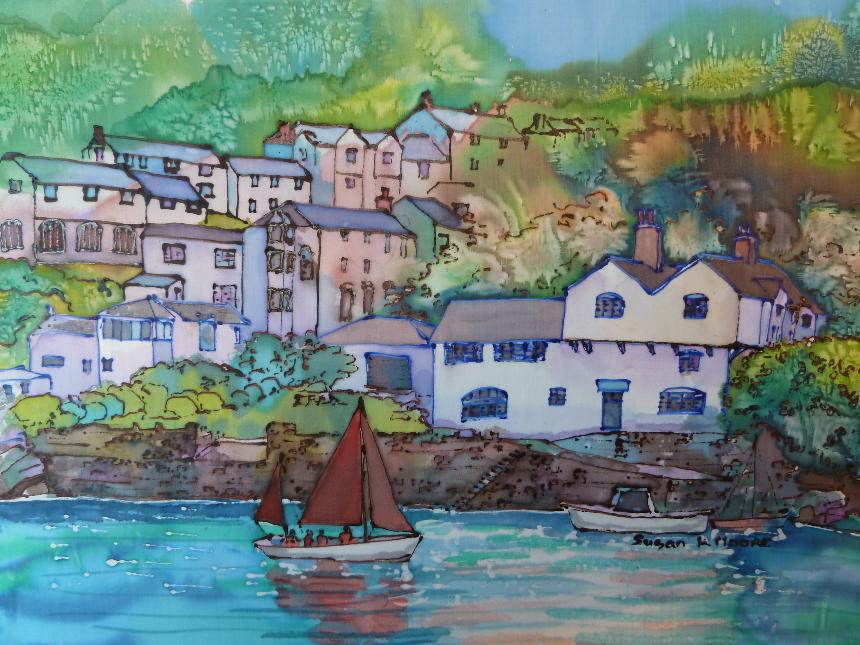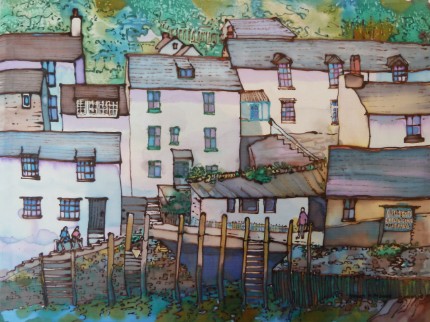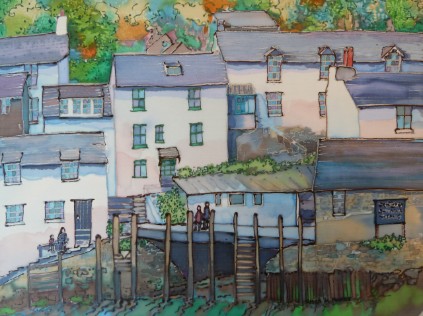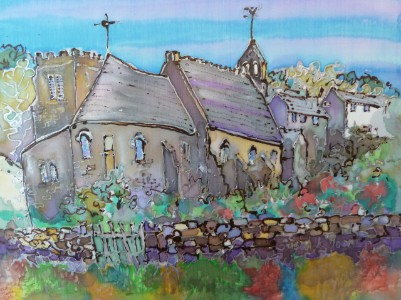 St. Peters Church, Luccombe, Devon £75 Silk Painting size approx 24cm x 20 cm.
SILK PAINTINGS
I I often paint the same view several times to experiment with different colours and tones. As you can see, each painting is completely different from each other.
The silk is transparent before painting and very fine. As you paint, the fabric stretches and moves, so it is difficult to get a 'straight' line, which adds to the uniqueness of each painting.
Silk paintings are mostly A3 size approx 18 inches x 22 inches.
Paintings can be posted (unframed) plus p&p
Payment by PayPal
T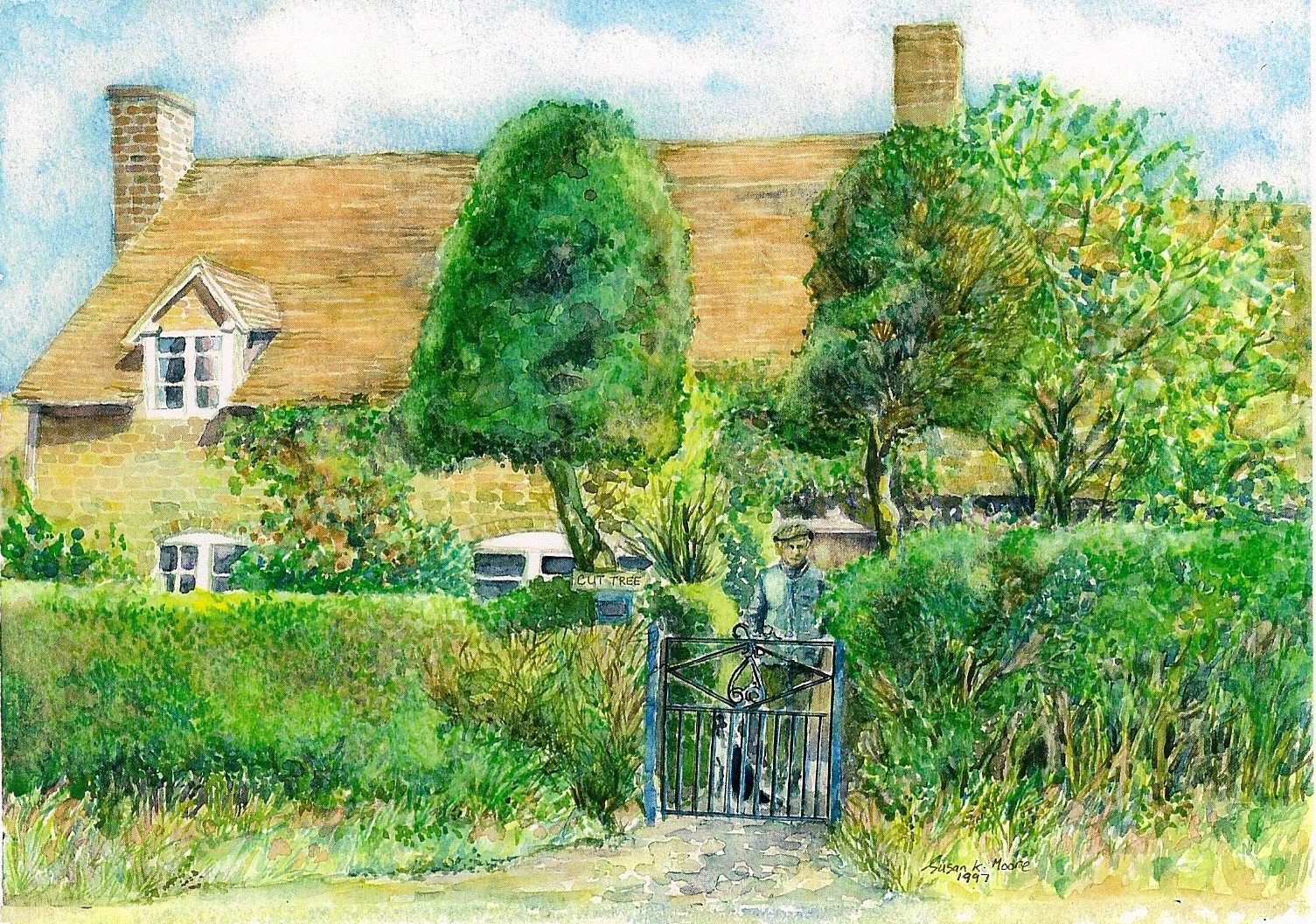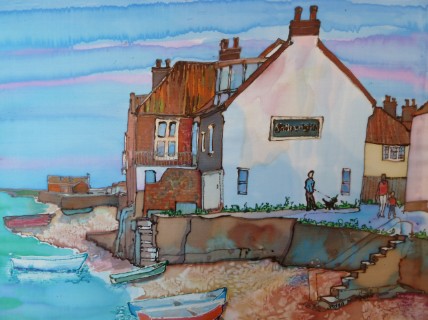 PAINTINGS ABOVE -
Left: Charlie at the Gate, with his dog. Cut Tree Cottage, Maxtoke, Warwickshire. (Sold)
Right: Wells Next The Sea, Norfolk. Silk Painting £125 (framed 20"x16") (Sold)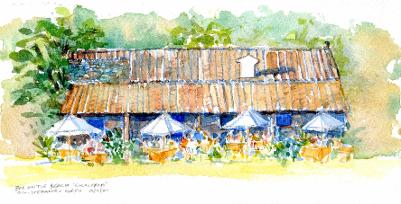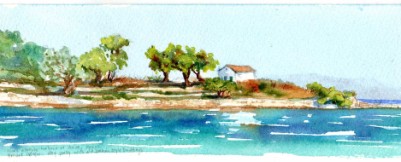 FOREIGN TRAVELS
Above left: two small watercolours of places we visited while sailing the Greek Ionian. Originals available. There are more paintings - not displayed in this series.
VENICE - SILK PAINTINGS. (left and below) are the beginning of a 'series' of silk paintings of Venice.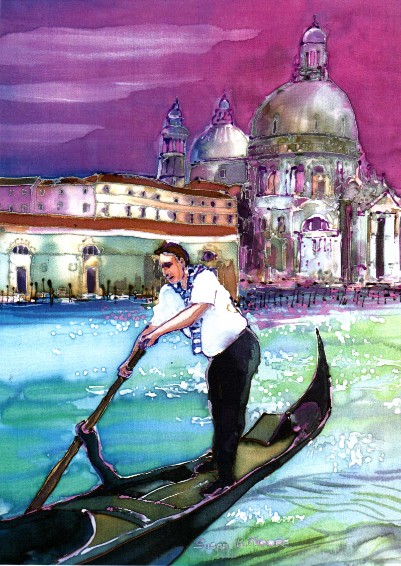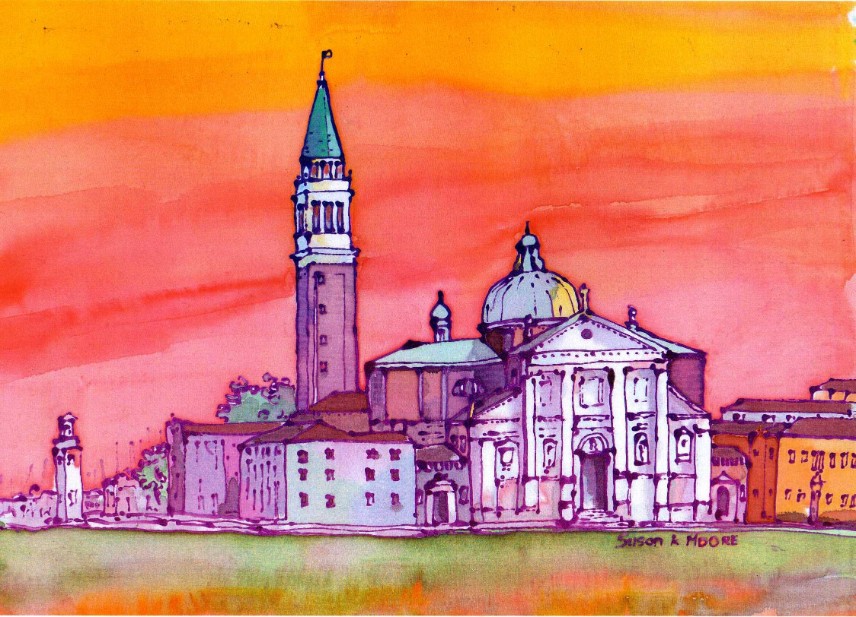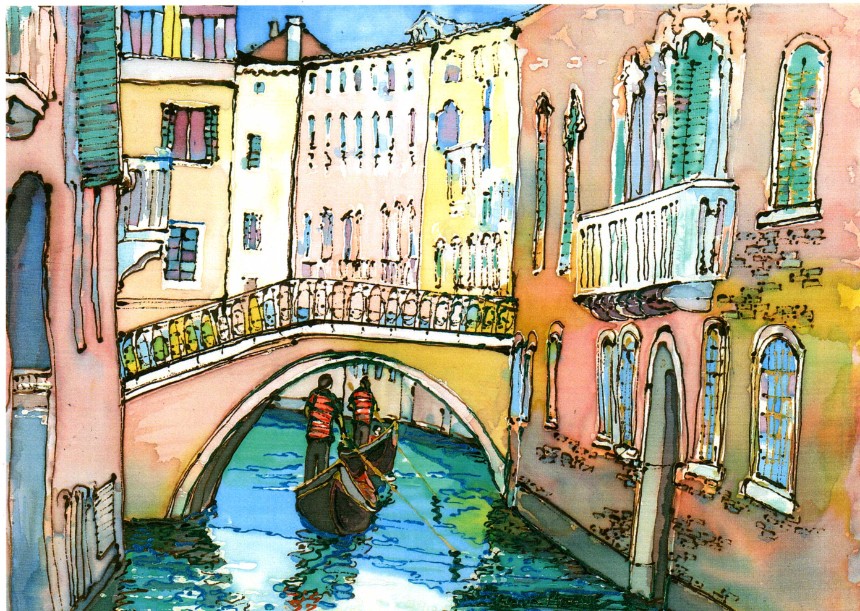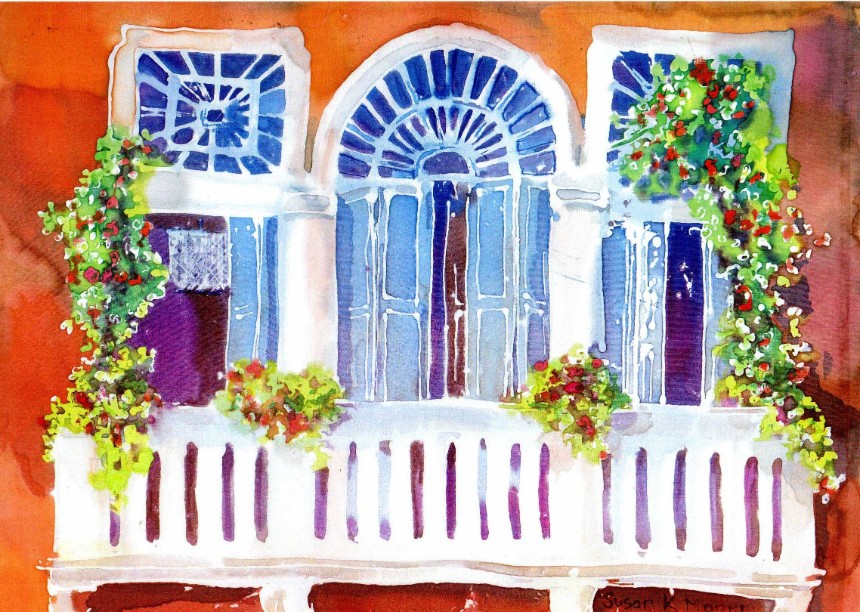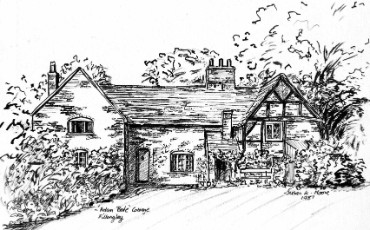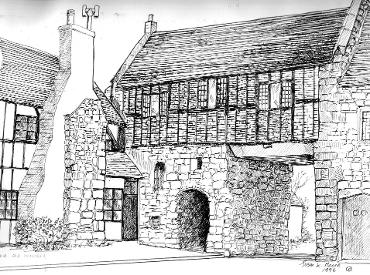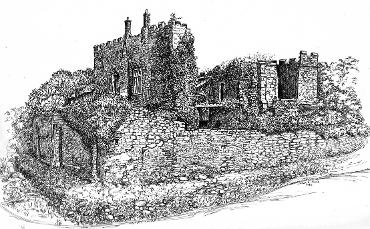 WARWICKSHIRE - PEN & INK DRAWINGS.
(£50 - £150)
Top left: 'Adam Bede' Cottage by Fillongley Hall. Local people thought that George Eliot who stayed at Fillongley Hall had based the description of the cottage that Adam Bede lived in from this cottage.
Top right: Fillongley Old Hall.
Above left: Astley Castle ruins.
Above right: Bird in Hand - Austrey.
Right: Church Cottage
Right: Shustoke
Below left: Fillongley Church
Below Right: Colliers Oak, Fillongley.