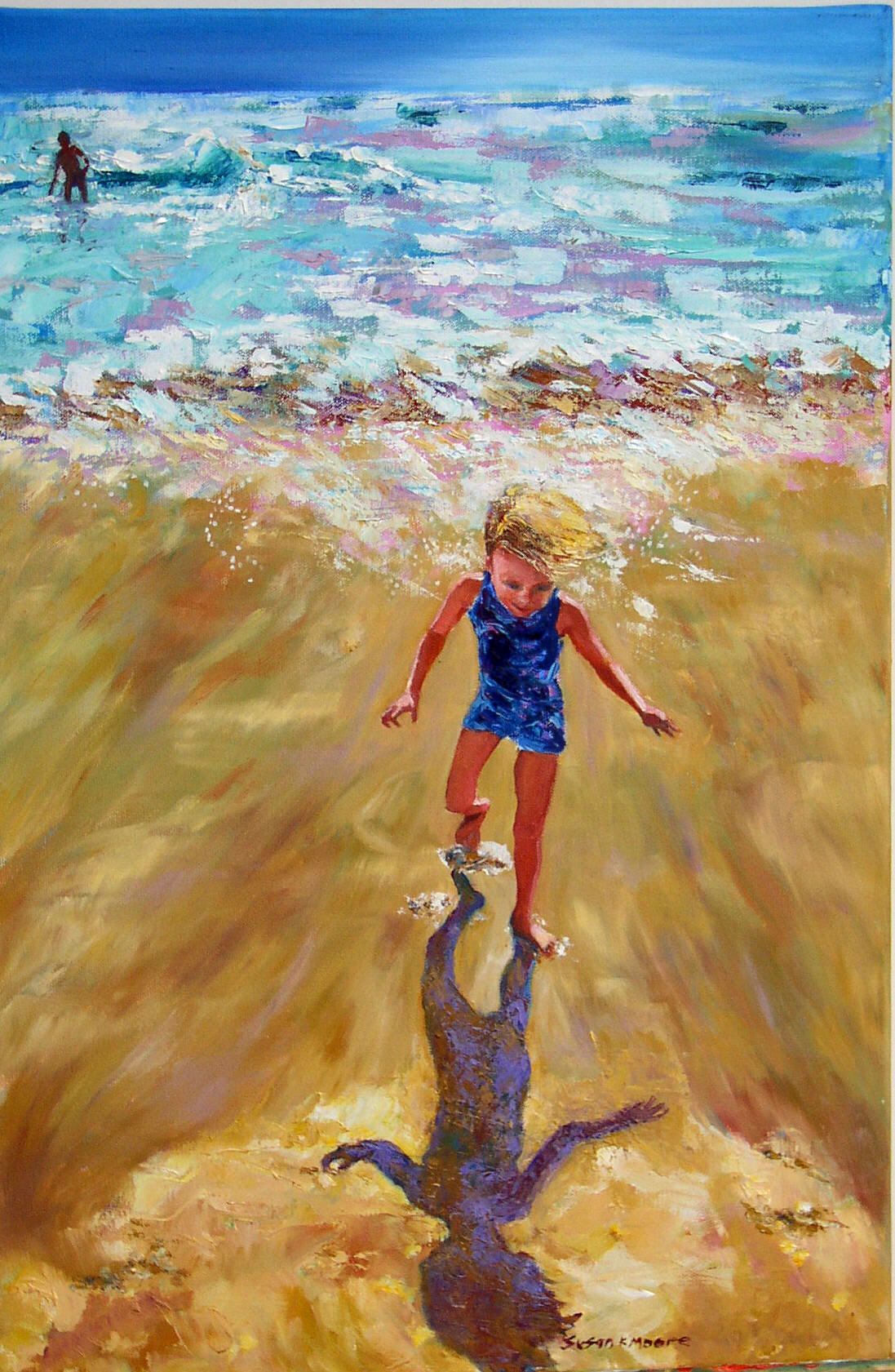 Commissions welcome from good photographs of your children playing on the beach. Painted in watercolour or oil on canvas.
Left: Oil on canvas - Racing the Waves - Original available. Or as Giclee limited edition print on canvas £125.
Left below: 'Before the Storm' pastel painting (sold)
Below: Girl in White Dress, Oil on Canvas, original available.