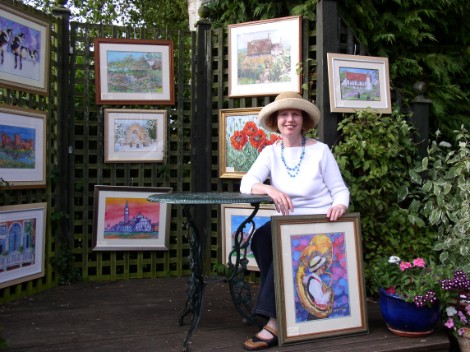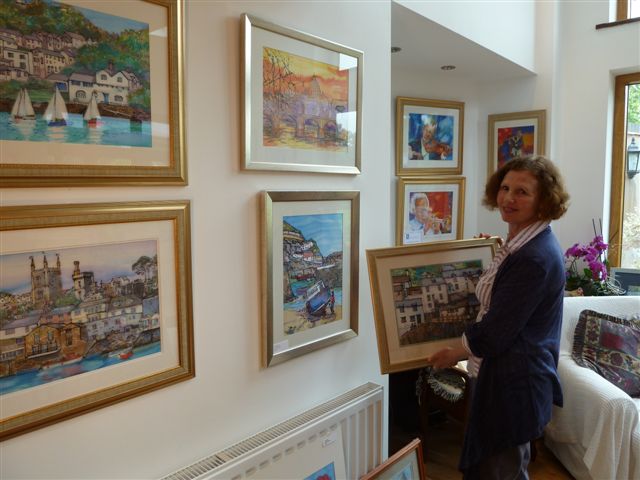 Susan K. Moore
Artist, author, playwright, local historian.
When I was a school girl, I dreamed of going to art college and becoming an artist. My mother refused, saying art college was for beatniks and drop outs!
Not deterred, I studied art for many years with some superb tutors, in London, at Nuneaton Art College and Warwick University, also going to workshops, demonstrations and various courses including residential courses.
Now, it is my turn to help 'beginner' artists, and do workshops and art classes in my studio.
Conceptual art, is not my type of 'art' although I can really appreciate and some forms of Abstract Art. Unfortunately, there seems to be a large following of the 'Emperors New Clothes syndrome.'
Many of todays Art Tutors have not learned basic skills as these are not being taught in most Art colleges. These Art Tutors go on to perpetuate the 'Emperors New Clothes syndrome' of 'non' art to unsuspecting young artists.
Art is something you can learn, like maths and reading and writing, if you have patience and time. Few people will achieve 'greatness' just as most people who can read and write, never go on to become great authors but they can still enjoy writing and reading other people's books.